This chicken and barley soup is delicious, wholesome and a comforting meal to stay warm during cold weather. Surprise yourself with this healthy and nutrient packed bowl of warm soup.
I love eating soups. Especially, during winter months, when the weather outside is always planning on taking revenge on us, a bowl of warm soup is the real comforter. You will agree with me if you are living in areas that experience snowfalls.
And, my love for soups inspires me to try out different recipes in my kitchen. I have shared some successful recipes in the past here for you all to enjoy. One in particular, the healthy vegetarian barley soup is the most popular soup recipe in our blog till date. It has been shared more than 40,000 times on Pinterest. Your response and love motivates us to keep going on!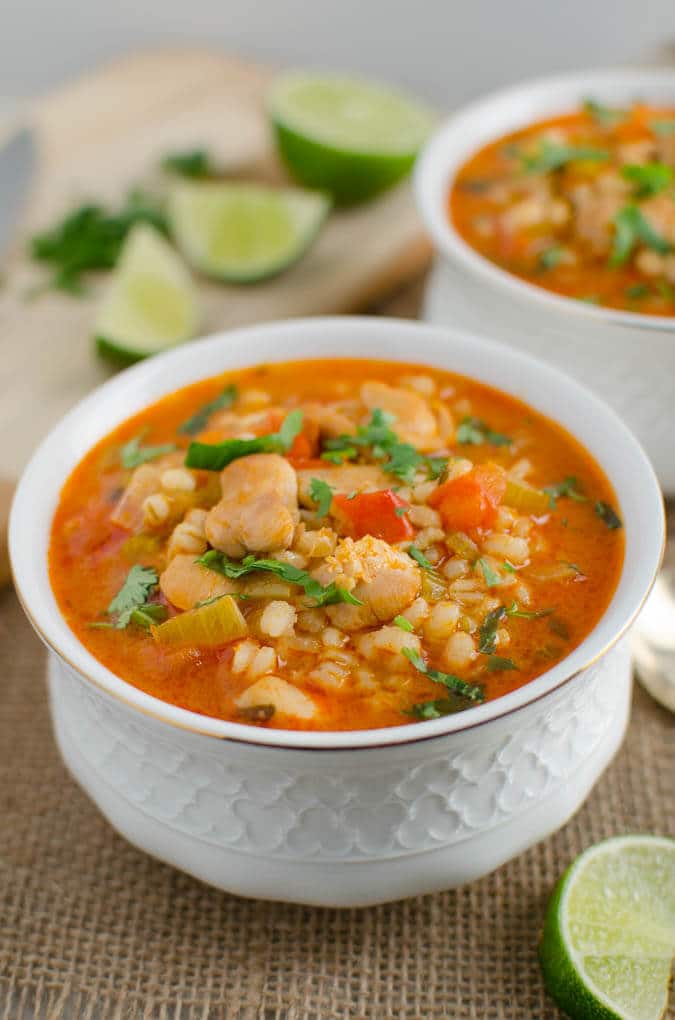 How to make chicken barley soup?
I know you are eager to know about this hearty chicken and barley soup recipe. As its name suggests, it is made using whole grain barley and chicken. I also used some celery stalks to further boost its fiber content.  And personally, I feel onion, garlic, ginger and some fresh herbs (I used thyme) are a must to enhance the flavors. To make this soup, stir-fry bite sized chicken pieces in a stock pot with some seasonings like salt, pepper and smoked paprika. We really enjoyed flavors from smoked paprika in this soup. Take out the chicken once done and then cook the remaining ingredients with chicken stock and water until the barley is nice and tender. A step by step instruction is given below.
How this chicken and barley soup is healthy?
This homemade barley soup is healthy due to all clean ingredients used in making it.
Whole grain barley is a rich source of essential nutrients such as dietary fiber, protein and vitamin B. It is also rich in dietary minerals like manganese and phosphorous. 

Chicken is one of the leaner meat. It is a very good source of protein, vitamin B and niacin. (1) 

Celery provides low calorie dietary fiber that helps to lose weight.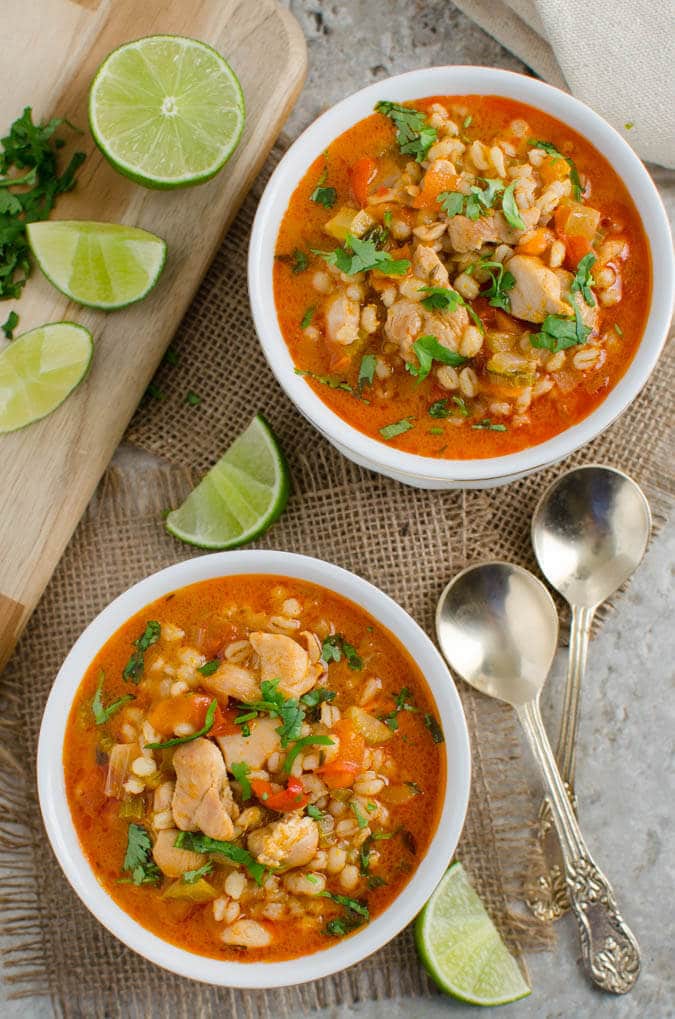 Disclaimer: This page includes affiliate links which help make this blog possible. Thank you for your support.
YOU MAY ALSO LIKE THESE SOME HEALTHY SOUP RECIPES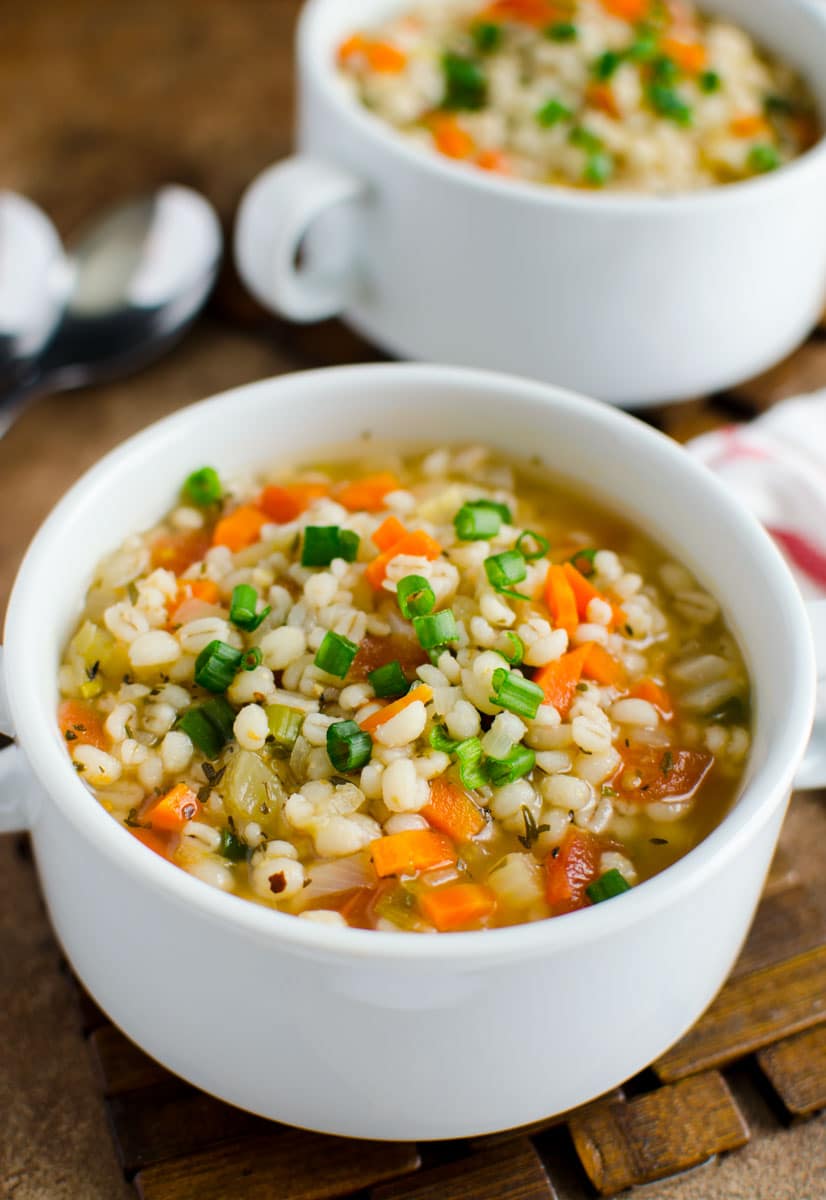 Creamy Dreamy Healthy Broccoli Soup