In this blog post, I will share with you a simple trick that I am using to hide long image for Pinterest in our recipe blog posts. Do you want to hide long images (or Pinterest long pin) in your blog posts? Then this post may help you.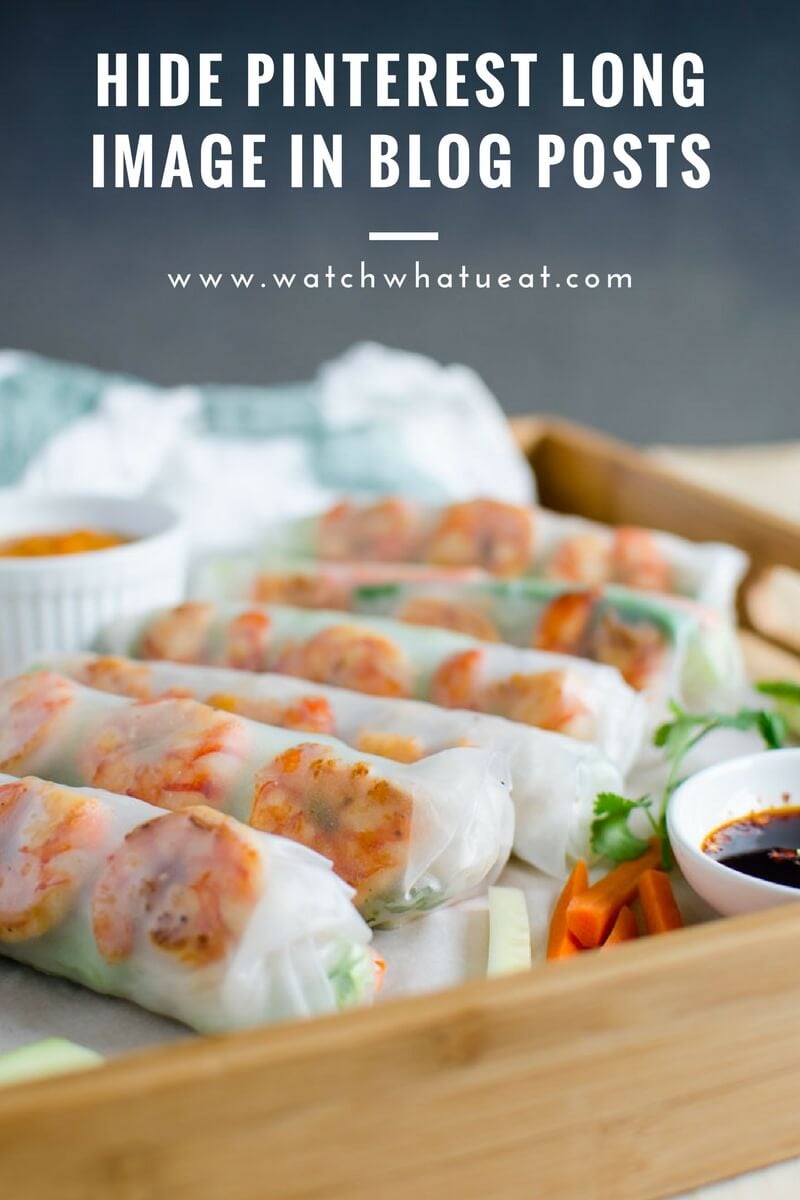 I don't like long images that I create exclusively for Pinterest to be visible in my recipe posts. Usually these images are a collage of two or more images that I am already using in the post. Hence, it looks repetitive and takes extra space.
In order to hide the long pin in my blog posts, I attempted an html code given in a tutorial by Pinch of Yum. It is not difficult to implement this code however, it does not work for all our blog posts. Strangely, it worked for some posts and didn't for others. Finally, I found a trick in a Facebook group discussion shared by someone. I don't remember who shared it but it worked really well for us (many thanks to him/her). And, the trick is just to reduce the size of the long pin image in html text editor of Wordpress blog post. I know it seems complicated but it is not. I will show you an example of how to implement it.
Hide Long Image For Pinterest
Add long pin image at the end of the blog post. Don't add any text or image after it. If you are not comfortable with html code, then this step will help you.

Go to the text editor of your blog post. Scroll down to the bottom and find the html code for the long pin image. It will be the last few line of the code since we added the long pin at the bottom. You can also recognize it by reading the pin description and image name.    

                                                                                                                                   

Change the image width from 600 (or whatever the width of your image is) to 1. I usually make 600 wide Pinterest images            

                                                                                                                                                                                     

Return to the visual editor and scroll down to the bottom. You will no longer see the image. Update your post and confirm using the social sharing plugin button or Pinterest browser extension to confirm that your long pin is appearing there.  

                                                                                                           

Till date, this trick is working well for me. You can take a look at some of our blog posts. I would love to hear from you if you were able to implement this trick. Thank you for stopping by!
You can also check out this some other resources for your food blog
30+ Food Photo Submission Websites 

where you can submit food photos to drive more traffic to your food blog.

List of Link Parties

Grow Your Food Blog With Yummly