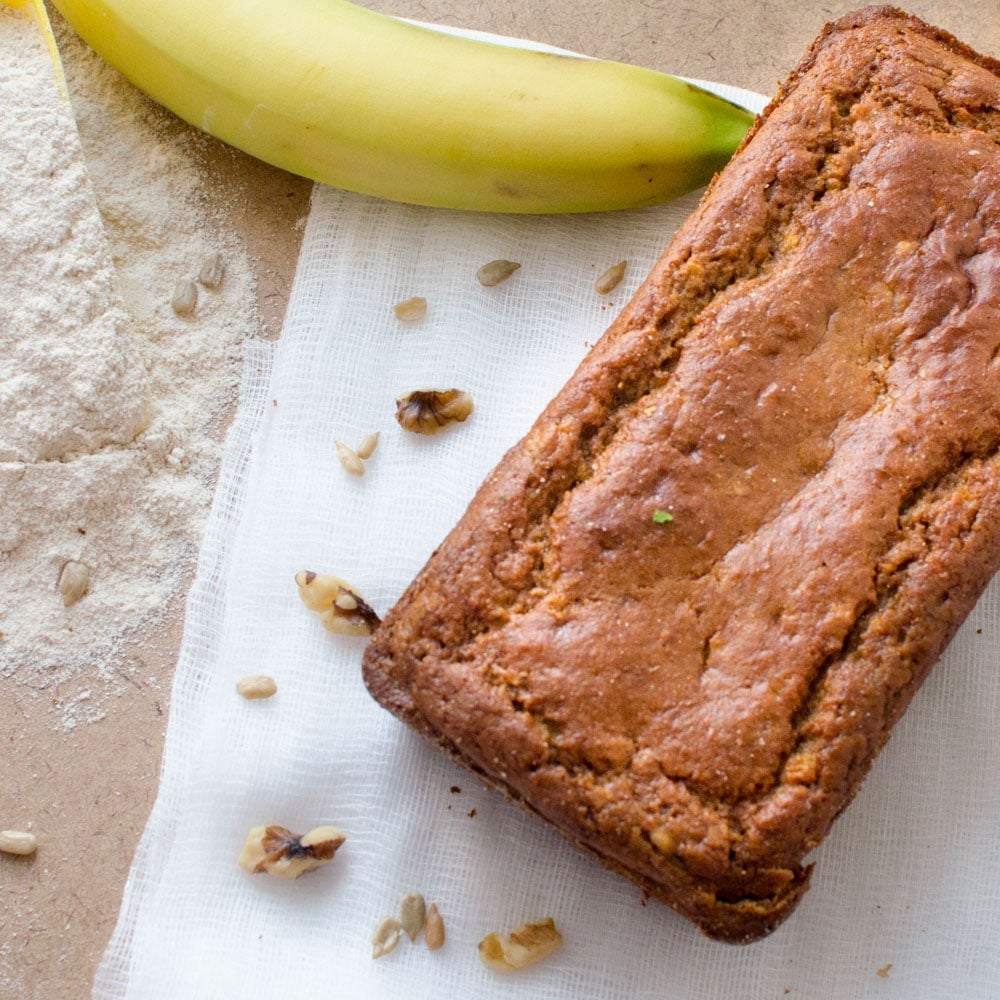 When you find that bananas are overripe, then it's a perfect time to think of making some banana bread or muffins. However, traditional banana breads are rich in calories with large amounts of fat. To make it super soft and moist, bakeries usually add significant amounts of butter.
Last weekend we went to Harrisburg, PA to attend a meditation seminar. When we came back, I found that the bananas we had left on the kitchen counter became overripe. I was almost going to throw them out, but then I thought of saving them by making some delicious banana bread and muffins. As usual, our fat and whole grain conscious mind started to poke around and fight against the thoughts of preparing them the usual way i.e. loaded with calories. After much thought and googling, I figured out a way to replace those unhealthy ingredients with their healthy counterparts. Instead of using butter and all purpose flour, I used greek yogurt and whole wheat flour. I also reduced the amount of sugar that goes into making this bread traditionally and replaced partial amounts of sugar with honey. Much to my surprise, it turned out really well with a super soft and moist texture. Make it yourself to believe us!
Now I have yet another healthy option for breakfast or evening snacks. It can be a prepared well ahead for those take away breakfasts for whom the mornings are busy.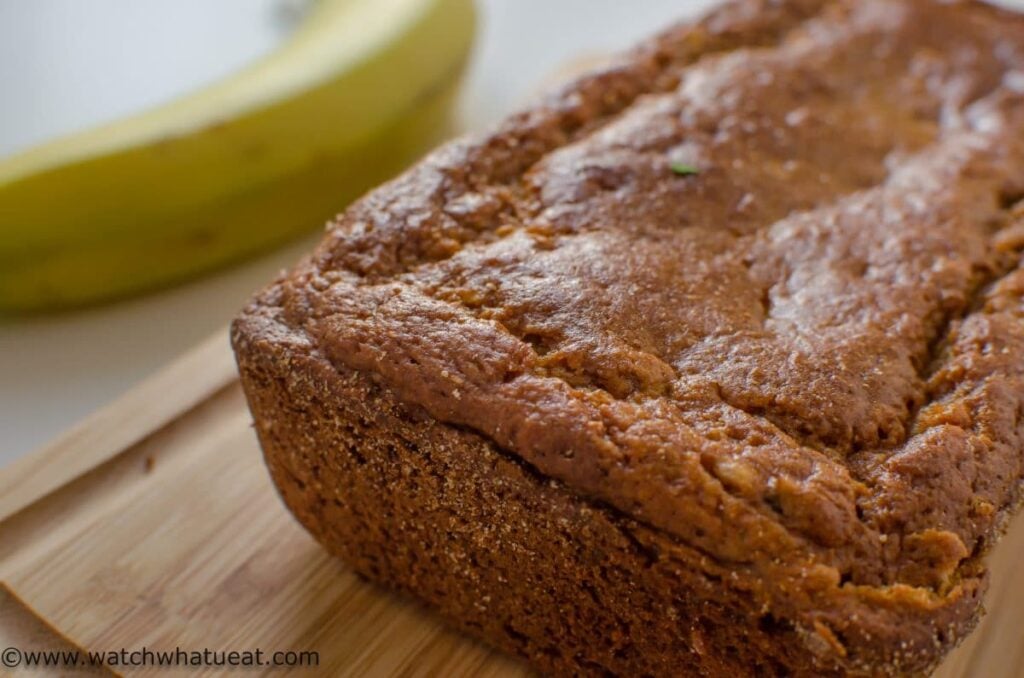 Interesting facts about banana bread:
Do you know 23rd February is the national banana bread day? I didn't know until this post was taking form

In the US, it first appeared in the 1870s

It is believed that

housewives did not wish to discard overripe bananas so, the banana bread was born. It is a guessable reason. Isn't it?

While some believed that to promote baking soda and flour, it was developed in industrial kitchens
Ingredients: Serves 8-10
 1 cup whole wheat flour

 ½ cup all purpose flour

 ½ teaspoon baking powder

 ½ teaspoon salt

 ½ teaspoon cinnamon powder

 ¼ cup sugar

 ¼ cup honey

 ½ cup greek yogurt

 1 teaspoon vanilla extract

 1 tablespoon oil (I used olive oil)

 3 large or 4 small ripe bananas 

 2 eggs
Method:
Preheat the oven at 350 F and grease an 8"x4" pan

In a medium bowl, mix all dry ingredients except sugar and set aside

In a large bowl whisk eggs, honey, sugar, vanilla extract, oil and greek yogurt together

Add mashed bananas and dry ingredients; whisk until well combined

Transfer the prepared batter into the greased baking pan and bake it for around 50 minutes or completely done i.e until a golden brown crust develops.
Note: This bread contains less sugar compared to traditional recipes as we prefer it that way. You are free to add more (or less) sugar or honey according to your taste. Also, over ripe bananas are great for this recipes since it is easy to mash them and more importantly, it improves the texture of the bread by making it soft.[spacer height="20px"]
How did you like this healthy version of banana bread? Let us know your thoughts!