As we both don't drink alcoholic beverages, we usually order freshly prepared lemonade in restaurants. I always thought it must be difficult to prepare and replicate its taste. I never bothered to look at lemonade recipe and make efforts to prepare it at home. But, then when we started to read the labels, sugar contents and additives in packaged beverages, we decreased our frequency of shopping packaged drinks. Then I thought of preparing some simple, easy to make drinks at home and vary the sugar contents according to our tastes and preferences. After going over some lemonade recipes, I realized that it is very easy to prepare them and it tasted similar with the ones I had in restaurants. I hope you would also feel the same with the following recipe.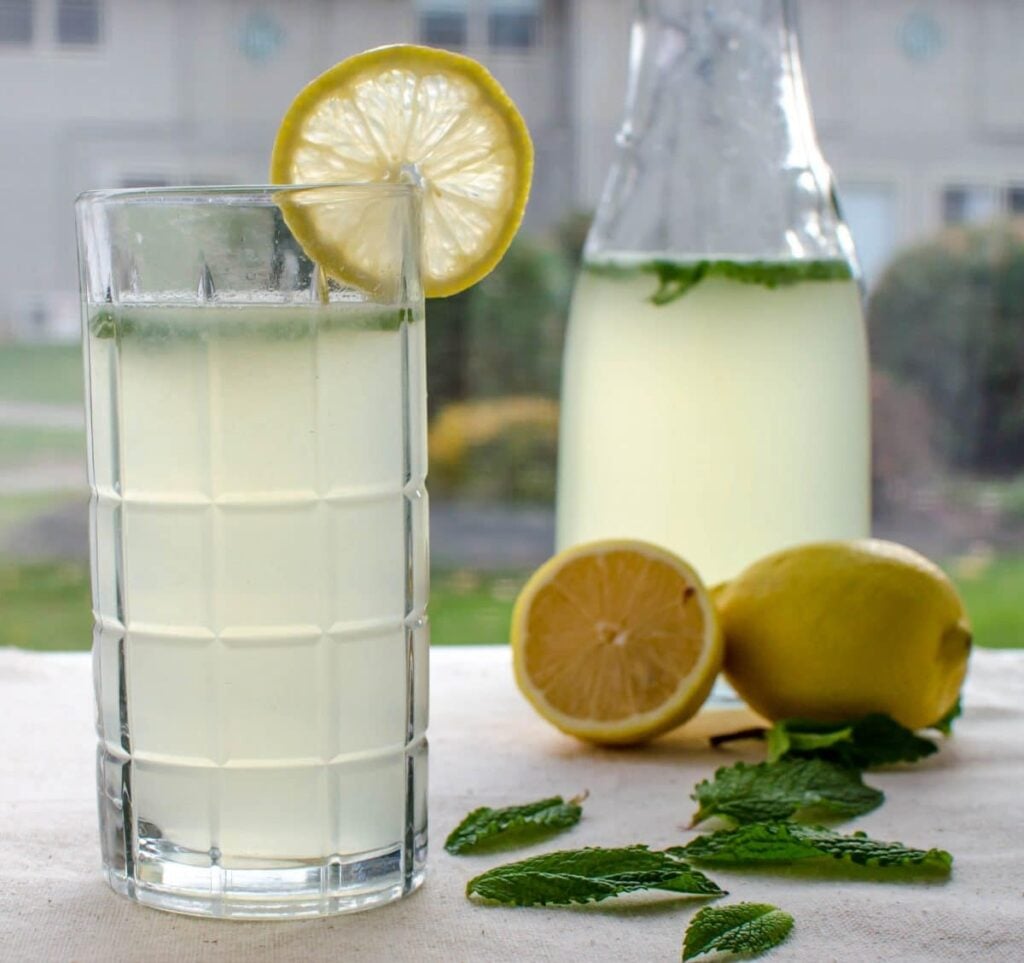 Ingredients: Serves 4-5
¾ cup sugar

1 cup lemon juice

1 tablespoon chopped mint (optional)

5-6 cups water

1 tablespoon lemon zest
Method
In a small pan add ¾ cup of sugar and an equal amount of water and bring it to boil. Add lemon zest to it and simmer for 3-4 minutes

In a pitcher, add prepared sugar syrup followed by the lemon juice

Dilute the mixture by adding water. You can add water according to your taste.

Finally, add chopped mint (optional) to have a minty flavour and store it in the refrigerator
Note: To avoid further diluting your lemonade with ice cubes, use some of the prepared lemonade to make icecubes (lemony ice cubes!).
Let us know how did it turn out for you!