If you are a fan of Indian roti or chapati but you don't know how to make it or, if you are a busy person and don't have time to knead and roll the dough or, if you are simply lazy (like me ) then this recipe is for you. This is a cheat but instant version of roti. It may not look like a 1 or 2 layered puffed roti but believe me it will give you the satisfaction of eating one.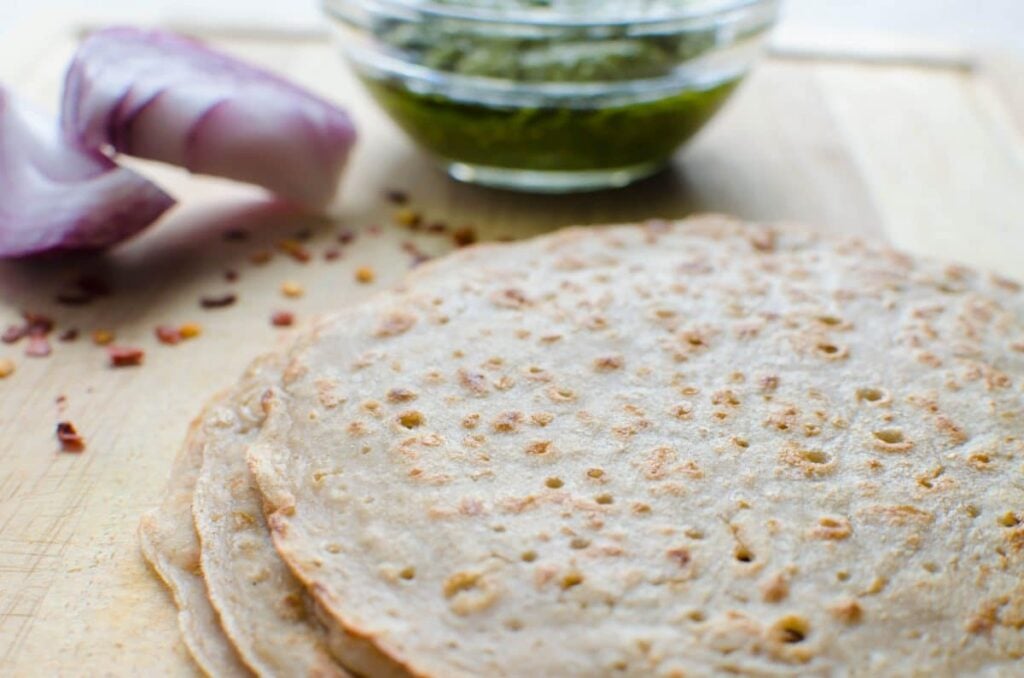 Ingredients: Serves 1-2
1 cup whole wheat flour

1.5 cup water

salt to taste

oil to grease the pan
Method
Mix all the ingredients thoroughly

Heat the pan and lightly grease it with oil

Spread a small amount of batter using spoon

Cook the batter on medium heat until the water start to evaporates from the surface and then flip over

Cook until both side are light brown in color
Note: If you find the batter sticking to your pan making it difficult to flip over, then beat 1 whole egg or egg white into the batter. Though this is less likely to happen unless the pan is overheated.