This refreshing sweet and tangy homemade limeade is a classic drink to enjoy any time of the year. It is healthy, naturally sweetened and a kids-friendly drink.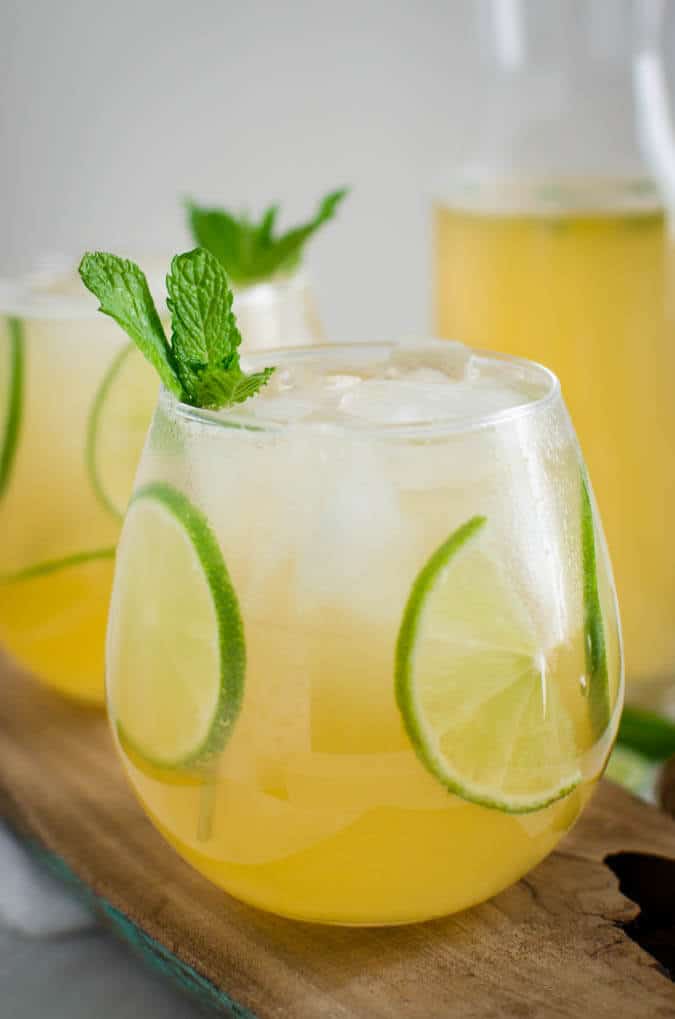 When life gives you lots of limes turn them into this pleasantly tangy and sweet limeade. Old saying huhhh… But, I literally mean it. And, I am sure you will love this lime drink.
Let me tell you a little about this honey limeade. This is something we prepare almost daily in our home these days. It is Tushar's post workout drink to cool down and get some energy.  Since he started his exercise, he is making this fresh limeade for himself and for me almost every day. I really love it, so I decided why not to share it with you guys.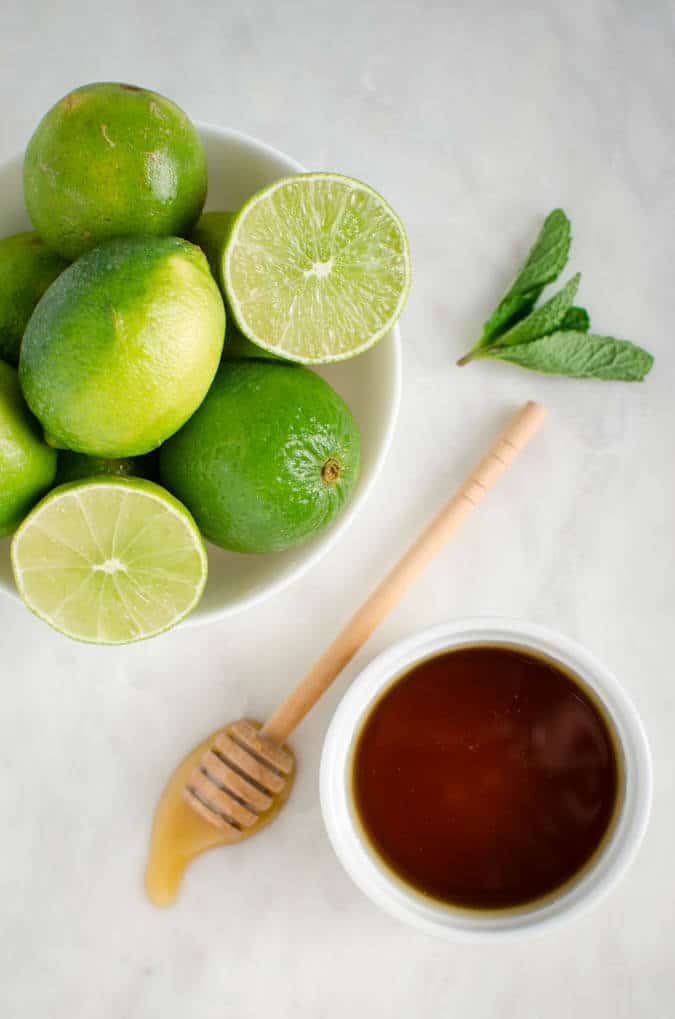 There is one other thing I want to share with you about limes and lemons. I never knew the real difference between them until few years back. In India, we don't get such big-sized lemons and limes. Only the smaller versions are available in the market that are green and/or yellow in color. I think upon ripening green turns into yellow but they taste pretty much the same. But, here in the US, I see the difference in taste between the two. I can now definitely say that those were limes which we used to have when we were growing up. Hahah!! new discoveries after leaving my birth country. I am pretty sure even today in India lime has a dual personality. When I visit my mom she gets confused when I say limes :P.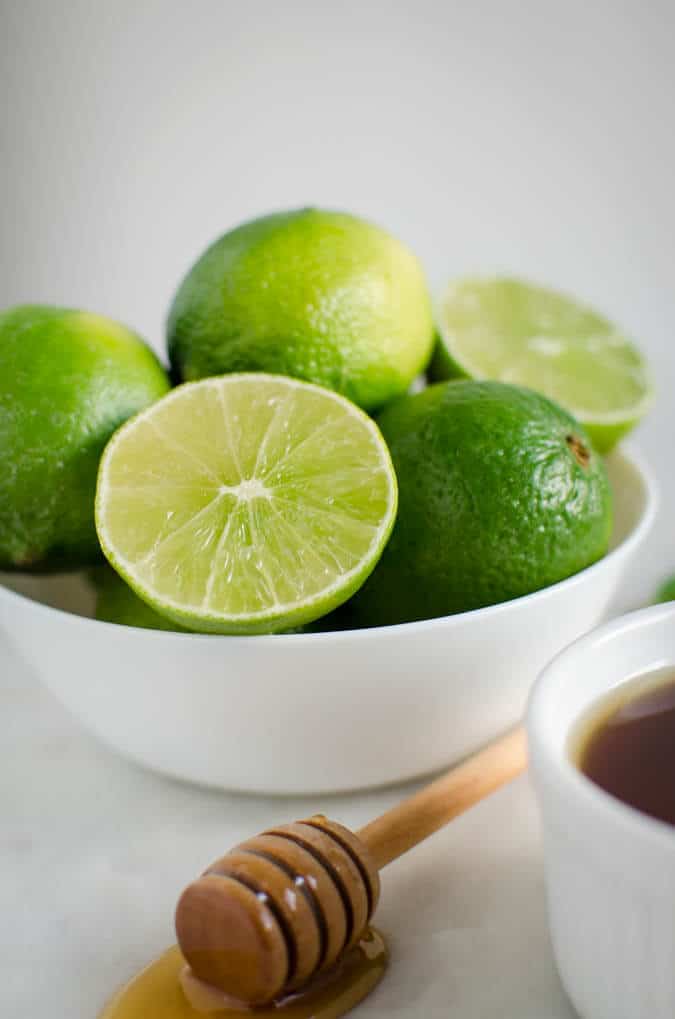 How this homemade limeade is healthy?
This freshly prepared homemade limeade is good your health because of its healthy ingredients such as lime and honey.
Lime is rich in vitamin C and dietary fiber. Lime is beneficial for weight loss, improving skin tone and digestion.(1) 
Honey is a natural sweetener and much better than crystalline sugar (2). In addition, honey has some antioxidant and antimicrobial properties.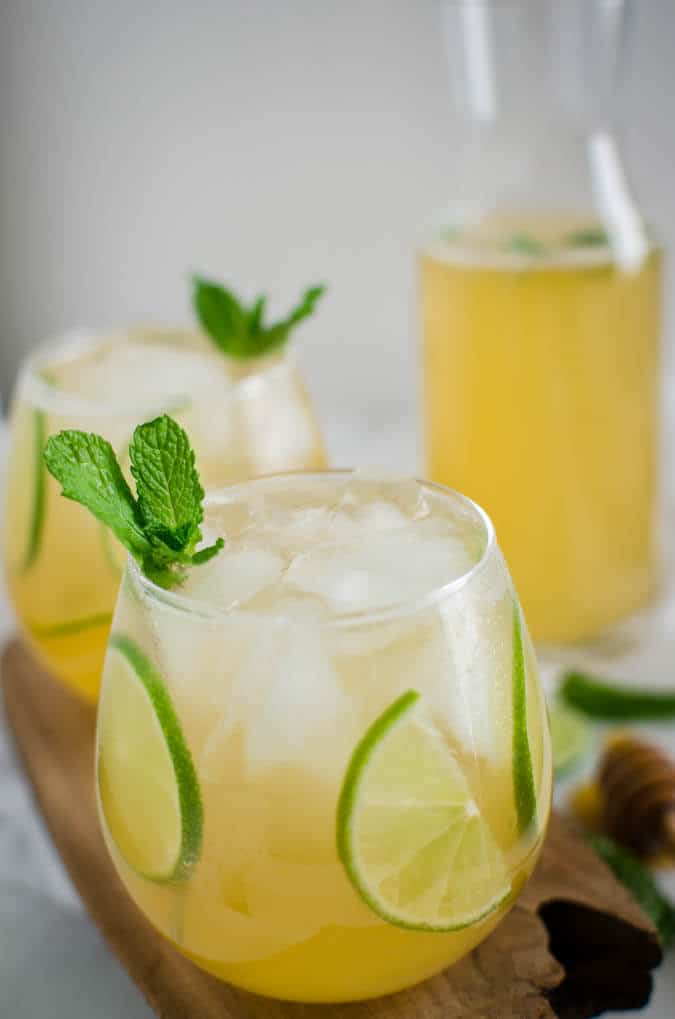 Sparkling Honey Limeade
This refreshing sweet & tangy homemade limeade is a classic drink to enjoy any time of the year. Healthy, naturally sweetened & perfect for weight watchers.
Ingredients
5

limes squeezed

1/2

cup

honey

6 

cups

sparkling water chilled

1/4

cup

loosely packed mint leaves

1/8

tsp

sea salt

ice cubes

(for serving)

1

lime thinly sliced

(optional for garnish)
Instructions
In a pitcher combine lime juice, salt and honey. Mix well until combined.

Then add sparkling water and stir to combine.

In a serving glass add few ice cubes, fresh mint leaves and lime slice. Pour prepared limeade over ice and enjoy.
Notes
If you want to make it ahead of time, prepare honey and lime syrup and chill it. Just before serving mix chilled sparkling water to retain the fizz.
Adjust sweetness and tanginess with more honey and lime if necessary according to your taste.
Nutrition
Tried this recipe?
Tag us on Instagram @watchwhatueat or tag #watchwhatueat! OR leave us a comment & rating below. Your feedback is very important to us.
You may also these some non-alcoholic drinks