These nutritious vegan tofu spring rolls are packed with plant proteins and are among great ideas for healthy lunch or dinner on any given day. Also, these can be served as an appetizer to please the party crowd.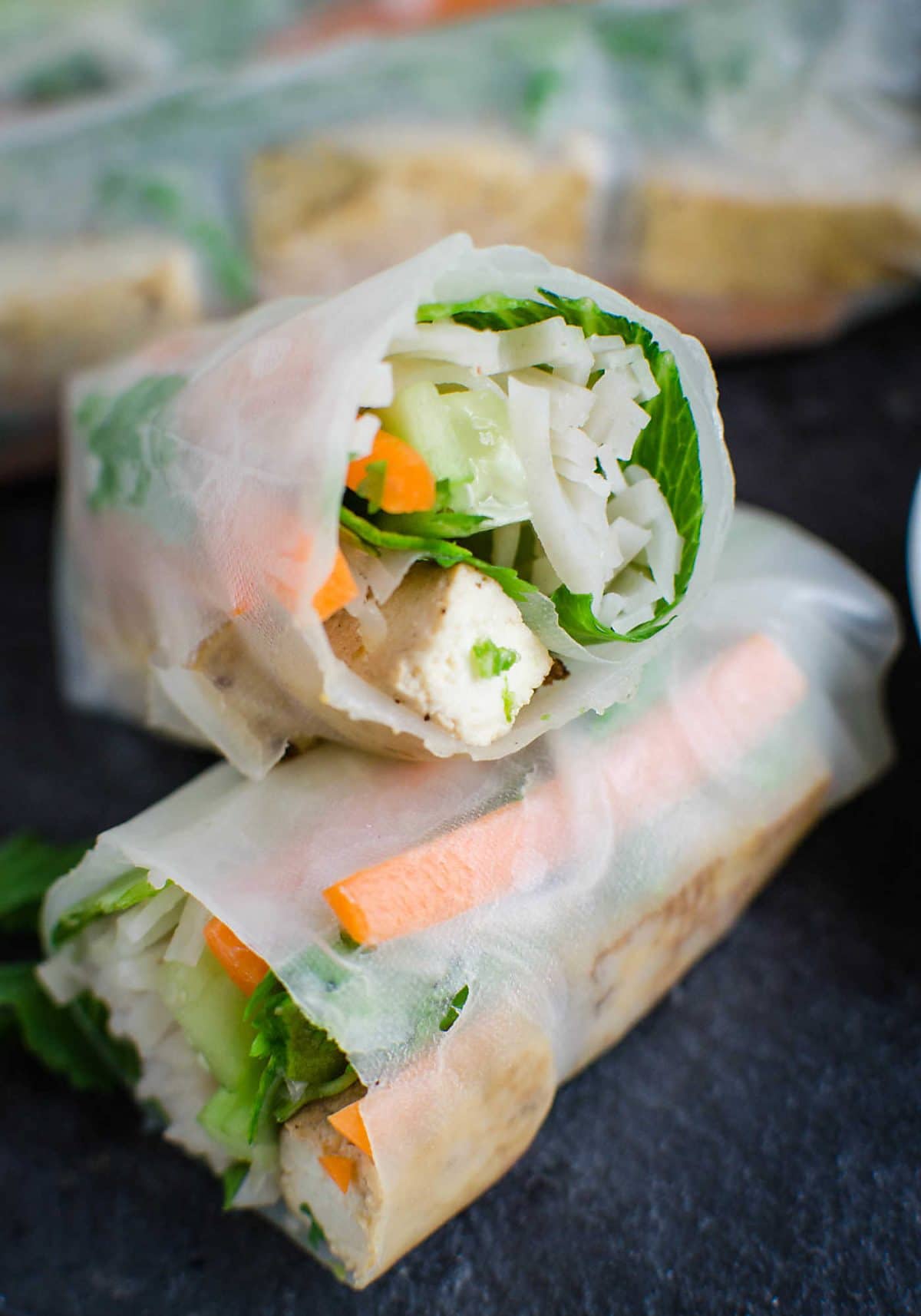 Jump to:
Recipe Inspiration / Background
Healthy spring rolls are becoming very common on our menus since we began making them for the first time.
If you are a regular reader of this blog, you might remember that I shared one such recipe for shrimp spring rolls a few months back. You might wonder how this one is any different from my previous recipe. Presenting these Vietnamese vegetarian tofu spring rolls, the taste and flavors are totally different from shrimp rolls and perfect for the meatless menu.
I liked the concept of making spring rolls. It's like wrapping your salad inside a thin rice paper wrap and dipping it in your favorite dressing. And, you can make it healthy in so many ways by adding greens, carrots, cucumbers, etc.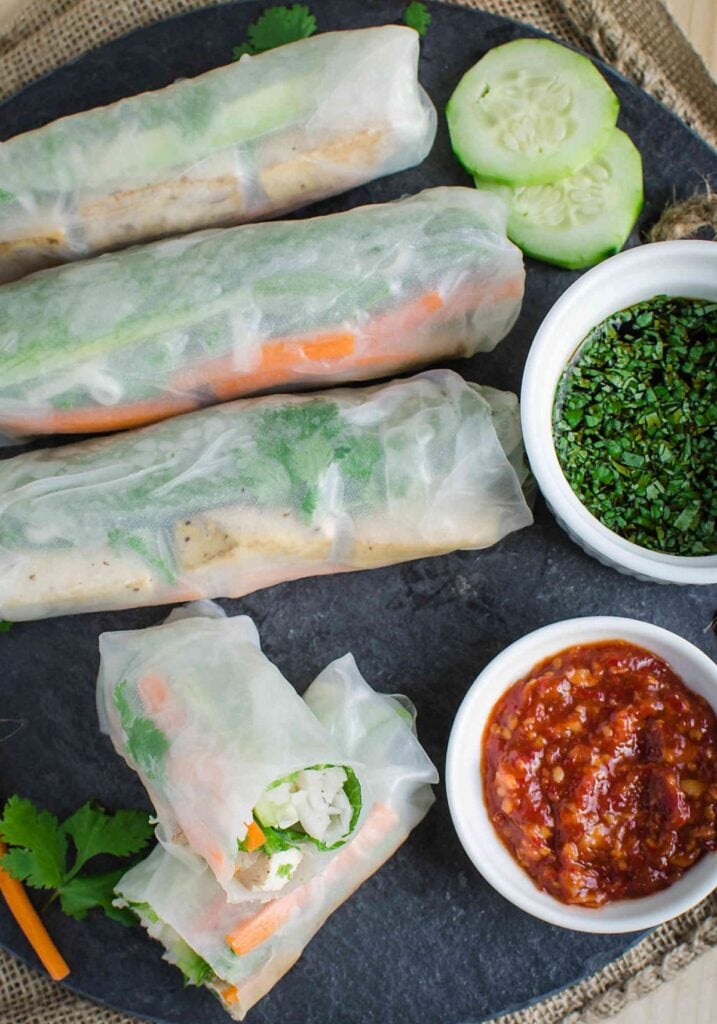 How are these vegan tofu spring rolls healthy?
These healthy vegan spring rolls are prepared using all nutritious ingredients, such as
Tofu – is loaded with plant protein. It is a great source of protein for those who don't eat meat.
Fresh vegetables like carrot, spinach, and cucumber – these rolls contain nutrients from all these veggies.
Brown rice noodles – are relatively high in fiber content compared to white rice noodles.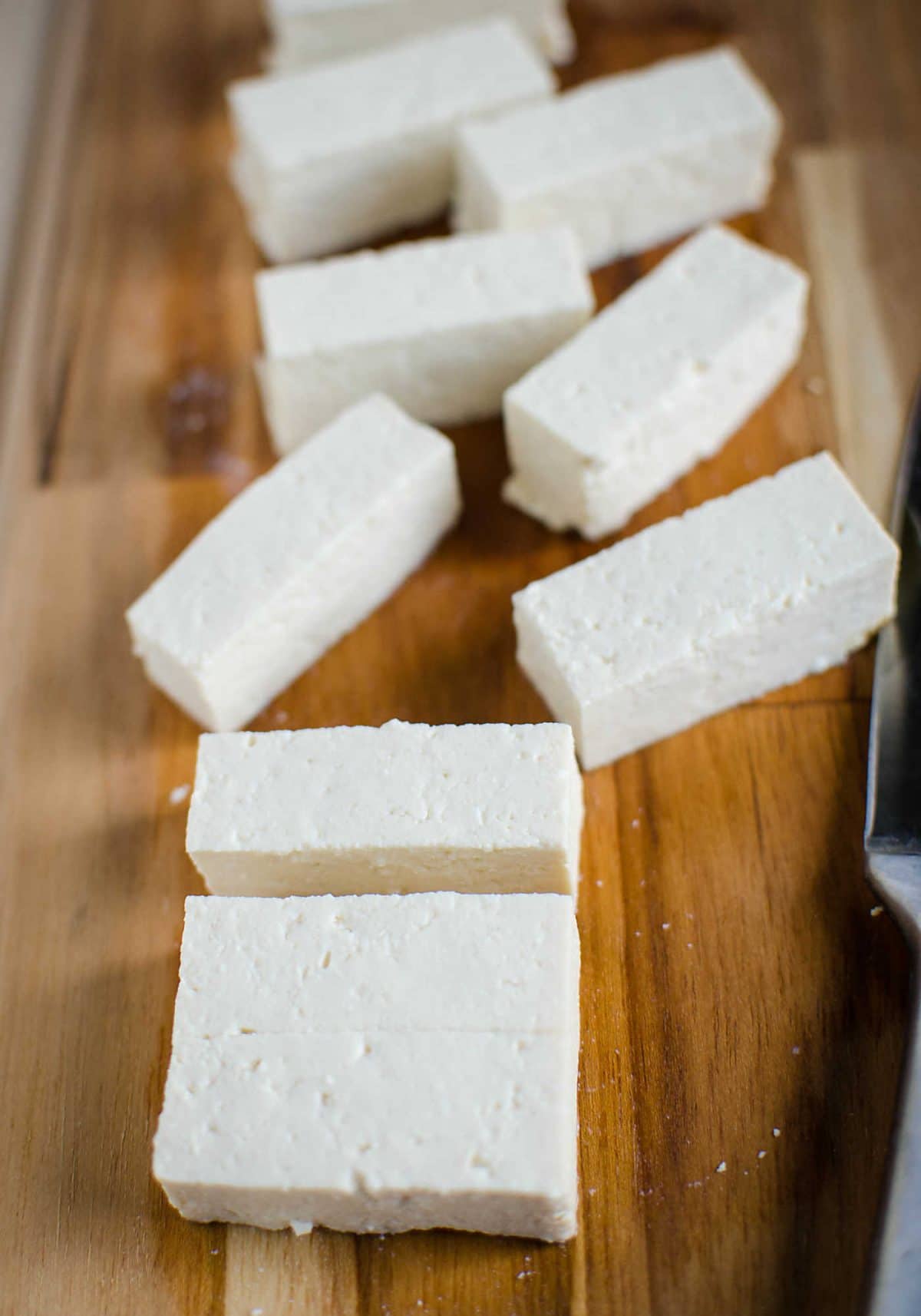 How To Make Vegetarian Tofu Spring Rolls?
Cut tofu into roughly ½″ thick and 2″ long pieces and toast them on medium heat from all sides. Cut carrots and cucumbers into thick 2-3″ long juliennes. Cook brown rice noodles according to package instructions. Also, cut lettuce leaves into small sizes to easily fit inside the rice paper wrap. Or, if you find it difficult to cut them, shred them just like you find in deli sandwiches.
Wrap all prepared veggies, noodles, and tofu inside the rice paper wrap. Finally, combine some soy sauce, chili garlic sauce, and water to make some spring roll dipping sauce for your rolls. You can find step-by-step instructions below.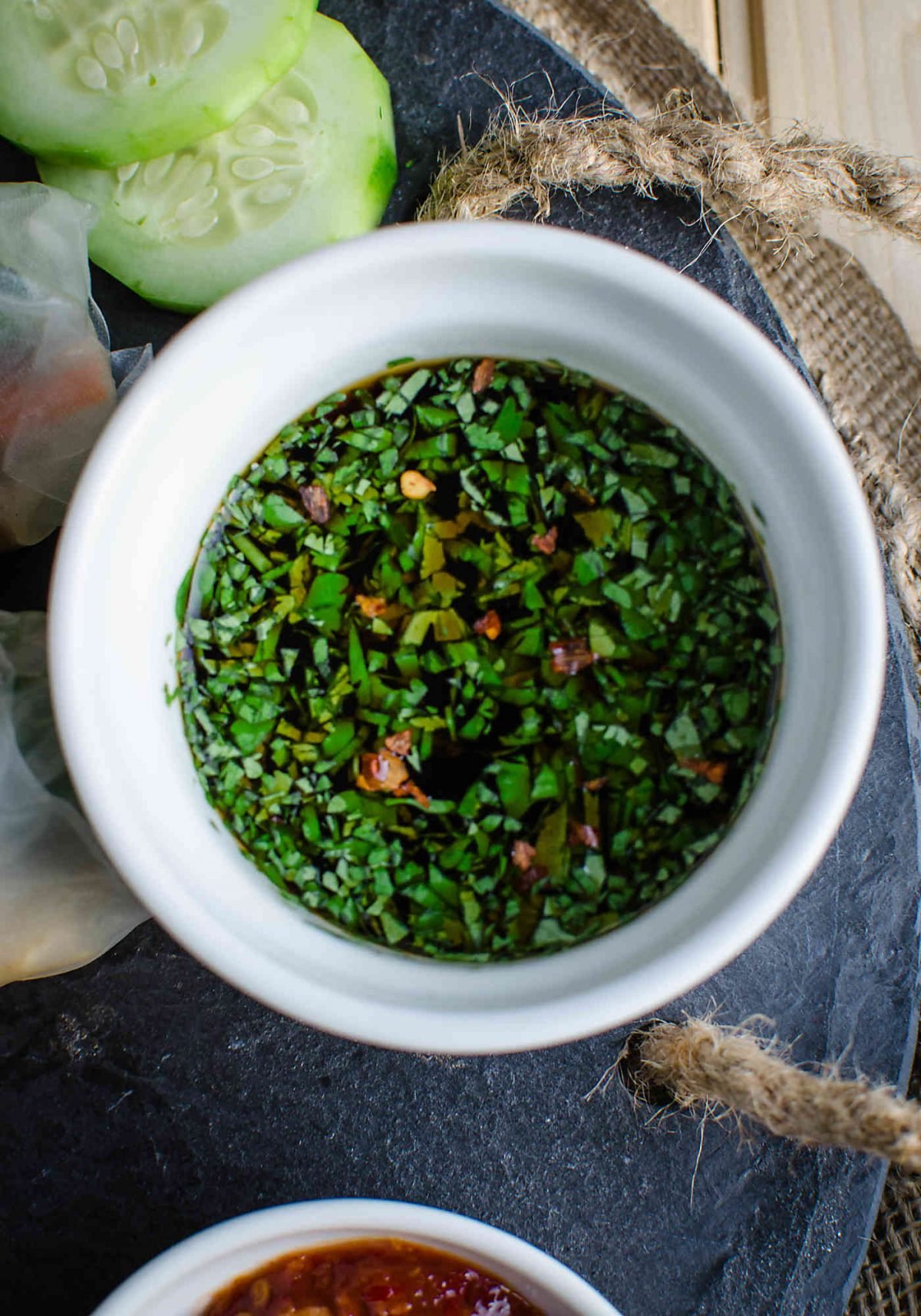 📖 Recipe
Vietnamese Healthy Vegan Spring Rolls
These healthy Vietnamese springs rolls are prepared using tofu, brown rice noodles and fresh vegetables such as spinach, carrot, cucumber. It can be served as lunch, dinner or as an appetizer for a party with the soy sauce based dipping.
Ingredients
Filling:
4

oz

Brown rice noodles

(I used pad thai noodles)

6

thin rice paper wraps

1

cucumber julienned

Healthy (3-4" long)

2

medium

carrots

julienned (3-4" long)

a handful of baby spinach

6-8

leaves

lettuce
Dipping Sauce:
1

tablespoon

soy sauce

1

tablespoon

chili garlic sauce

1-2

tablespoon

water

(or vegetable stock)

(½

tablespoon

fish sauce

optional if not vegan)

1

tablespoon

finely chopped cilantro
Instructions
In a small bowl mix 1 teaspoon soy sauce, 1 teaspoon vinegar, black pepper, and a little salt. Brush this liquid marinade on tofu stripes evenly.

Heat oil in a non-stick skillet or cast iron skillet on medium heat. Add tofu and toast it carefully on all sides until golden brown*. Let it cool for a few mins.

Take very warm water in a large flat bottom plate or pan (sufficient enough to dip the rice paper wrap). Dip the wrap in water for about 10-15 sec and spread it carefully on a slightly wet wooden board.

Assemble lettuce leaf, some rice noodles, 2-3 cucumber juliennes, 3-4 carrot strips, 5-6 spinach leafs and some cilantro on one side of rice wrap. Then put 2-3 pieces of tofu in line in front of the veggies. Now gently fold the wrap from the veggies' side once and tuck in both sides of the wrap. Afterward, continue to fold until it reaches and seals the other end of the wrap. Repeat these steps for each roll.

Finally, to prepare the spring rolls dipping sauce combine all ingredients listed under 'dipping sauce'. Mix well and serve with fresh homemade spring rolls.
Notes
*I toasted the tofu in two batches to avoid overcrowding the pan and breaking the tofu.
It may take a little practice to wrap the rolls perfectly without tearing them down when you are making them the first time. Don't panic! If it happens, just use the torn wrap in another rice paper wrap. That's how I fixed them. 
Nutrition
Tried this recipe?
Tag us on Instagram @watchwhatueat or tag #watchwhatueat! OR leave us a comment & rating below. Your feedback is very important to us.