This lemonade recipe is really perfect to enjoy fresh peaches in summer. If you have fresh peaches handy then give a twist to the old-fashioned homemade lemonade with perfect lemonade recipe. It is naturally sweetened and a healthy drink that will help you to enjoy warm days without guilt.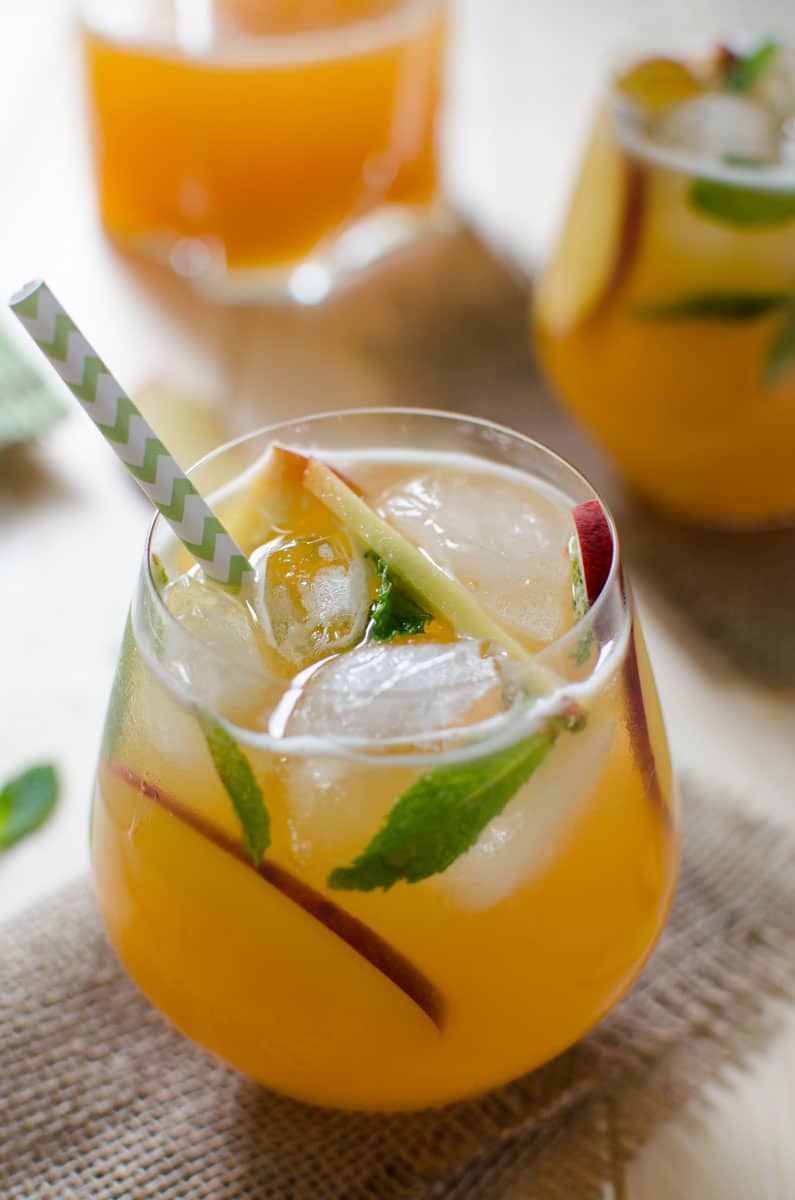 Spring is in the air. Also, it is official now as day light saving has begun. Here, in North-Eastern part of America we've started to experience warm days as well as nights. Though winter was not harsh this year, nights were so cold that you cannot leave home without winter cloths. Feeling very excited to go out and enjoy fresh air without putting those thick winter jackets! And, this little warmth has inspired me to try out this peach flavored perfect lemonade recipe. Why I call it perfect! because it is
healthy

non-alcoholic

kids friendly

low calorie

nutritious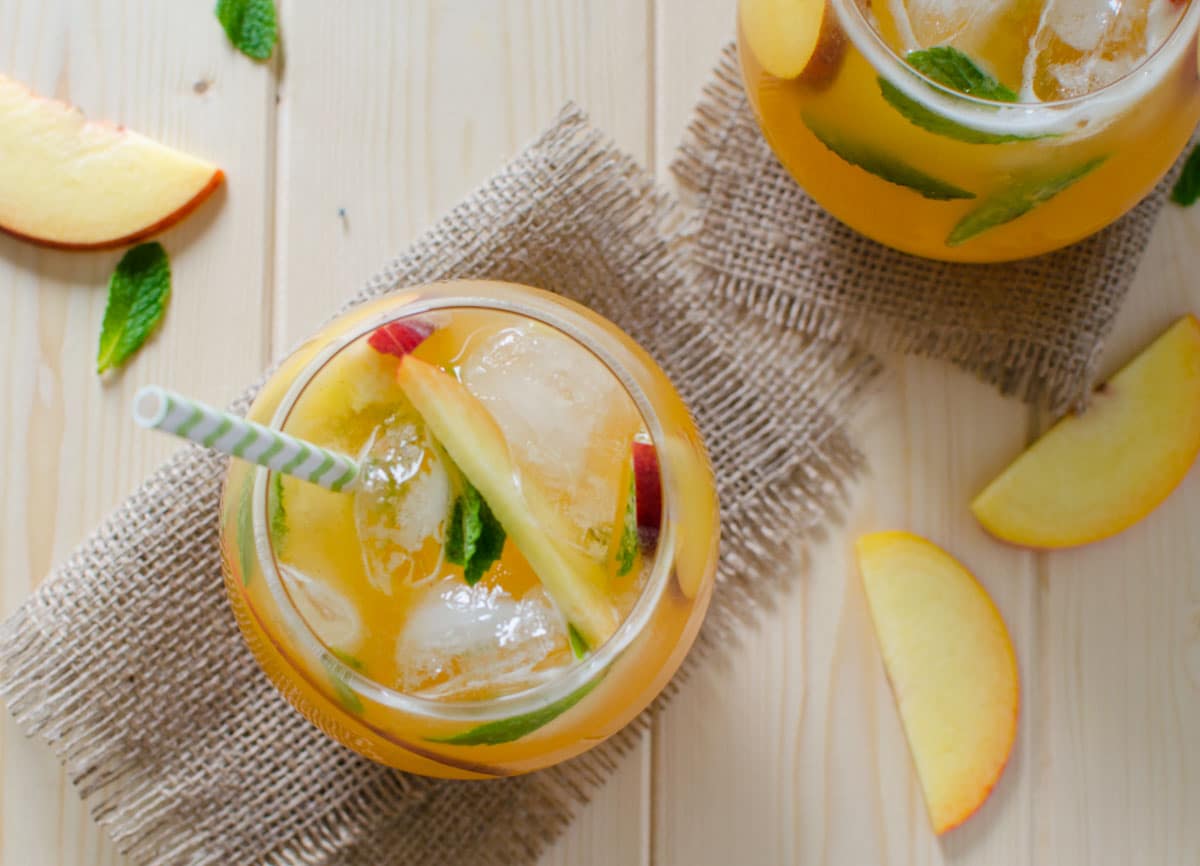 Making this peach lemonade is very easy. You will just need 4-5 ingredients (listed below) including fresh peaches. Make a puree of peaches then add lemon juice, sweetener and water. Peach lemonade is ready to enjoy. See, how simple and easy it is!
How this perfect lemonade recipe is healthy
This perfect lemonade recipe is healthy because
it is non-alcoholic 

it contains health benefits from fresh peaches

far better than store bought drinks that may contain preservatives

it contains natural sugar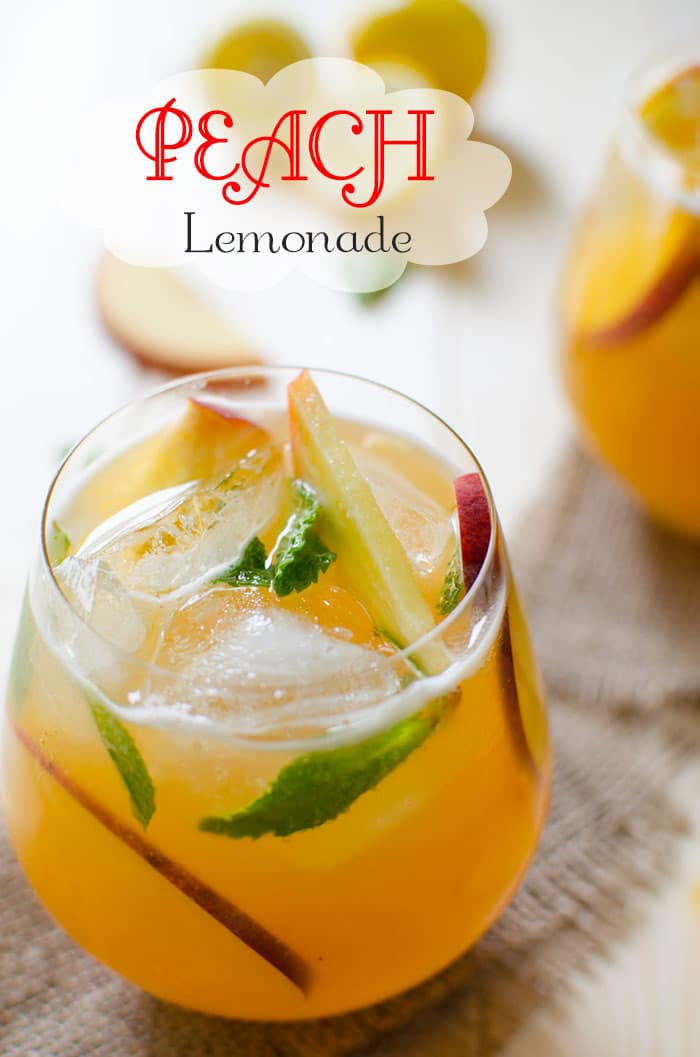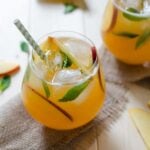 Peach Flavored Perfect Lemonade Recipe
Try this peach flavored perfect lemonade recipe to enjoy fresh peaches. it is healthy & naturally sweetened.
Ingredients
3

fresh peaches seeded

3/4

cup

lemon juice

1/2

cup

agave

(or more according to your taste)

5

cup

drinking water

2

tbsp

loosely packed mint leaves

(optional)
Instructions
In a blender make a puree of two peaches with 1 cup of water. Using a strainer, strain the peach juice to remove coarse particles.

In a pitcher, add strained peach juice, lemon juice and agave. Mix it well to combine all ingredients. Adjust sweetener according to your taste.

Add water, few slices of peach and mint leaves. Chill the lemonade in refrigerator before serving

Serve over ice to enjoy this perfect peach lemonade
You may also like this old fashioned homemade lemonade