Two ingredients, the simplest, quickest, and the best mimosa recipe to make an amazing brunch drink! It's a healthy, non-alcoholic drink. And it does not contain added sugar.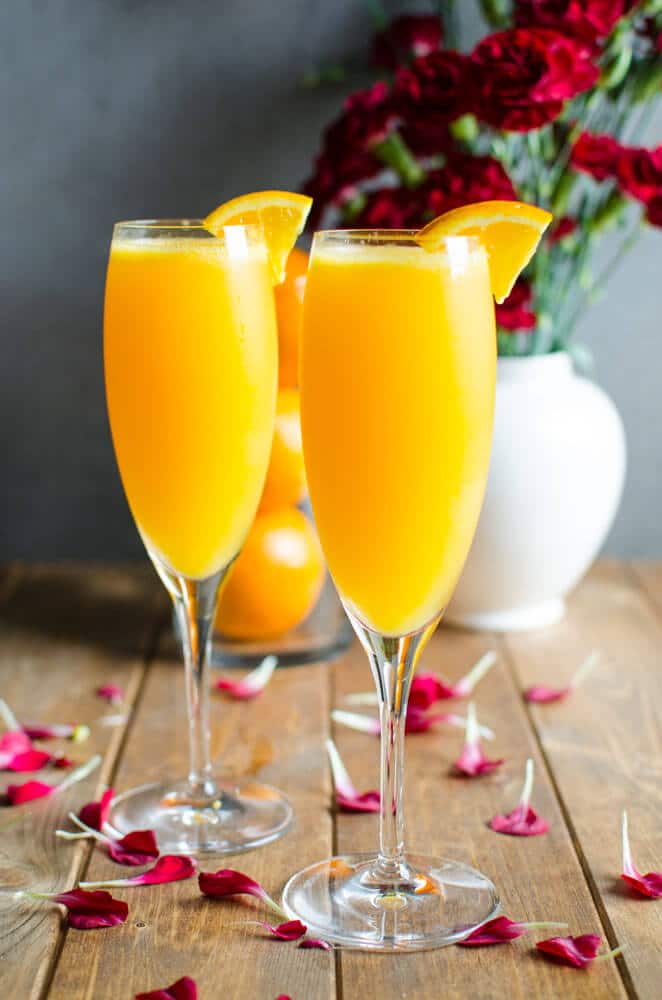 This non-alcoholic mimosa recipe is our newly found favorite drink. I have made it a ton of times since I first attempted it. And why do I keep calling it the best mimosa? To know the answer, you have to make it yourself. I am sure you will agree with me on this one.
They say mimosa is a brunch drink (1). However, it is so tempting that I can enjoy it anytime. Especially on hot summer days, this chilled glass of mimosa is a real comforter. You will need only two ingredients—fresh orange juice and sparkling apple cider for this non-alcoholic drink.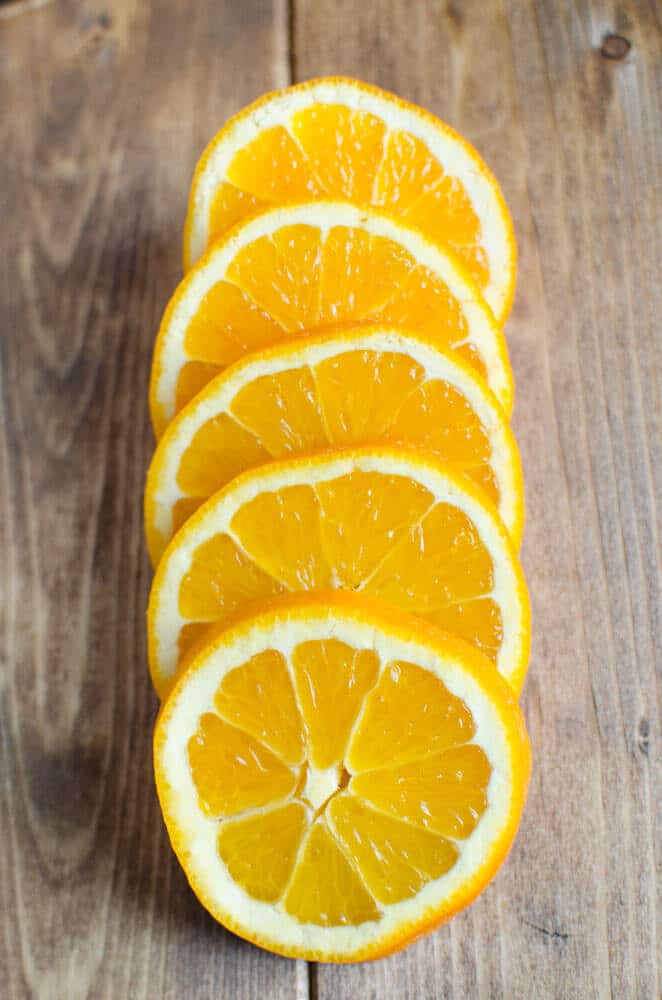 You can also use store brought orange juice. However, the fresh one tastes much better as it is not processed and free from tons of preservatives.
Why does fresh orange juice taste so good?
This topic of orange juice is very close to my heart. Why? Because before starting my Ph.D., I used to work for a food company where I was in charge of setting up a citrus juice plant. After working so hard on this one, the lesson learned is "squeeze your orange yourself."
Let me tell you some technical parts (it's not boring, I promise!). Citrus fruits are rich in limonoate A-ring lactone (LARL)–don't worry, you don't have to remember this to enjoy oranges. This LARL gets converted into limonin, a 'bittering' substance when you cut or juice citrus fruit. This limonin makes your juice taste bitter.
In food industries, they pass the citrus juice through some polymers that absorb the bitter substance from the juice. After this debittering process, they heat the juice at very high temperatures to kill the bacteria and sterilize it to increase its shelf-life, but at the cost of destroying all those vital nutrients. Even at home, if you store freshly squeezed orange juice for several hours, it will taste bitter. So, better cut your fruits and consume them soon enough.
So lesson learned. Recently I invested in an electric citrus juicer that has made my life much easier. It is not as expensive and very convenient as the manual one.

Health benefits of this best mimosa recipe
This apple cider mimosa is healthy because
it is non-alcoholic
it does not contain added sugar
I have added fresh orange juice. Oranges are a very good source of Vitamin C. They also contain diverse phytochemicals, for example, flavonoids, carotenoids, etc.
it contains sparkling apple cider. Apple cider is also a good source of Vitamin C and potassium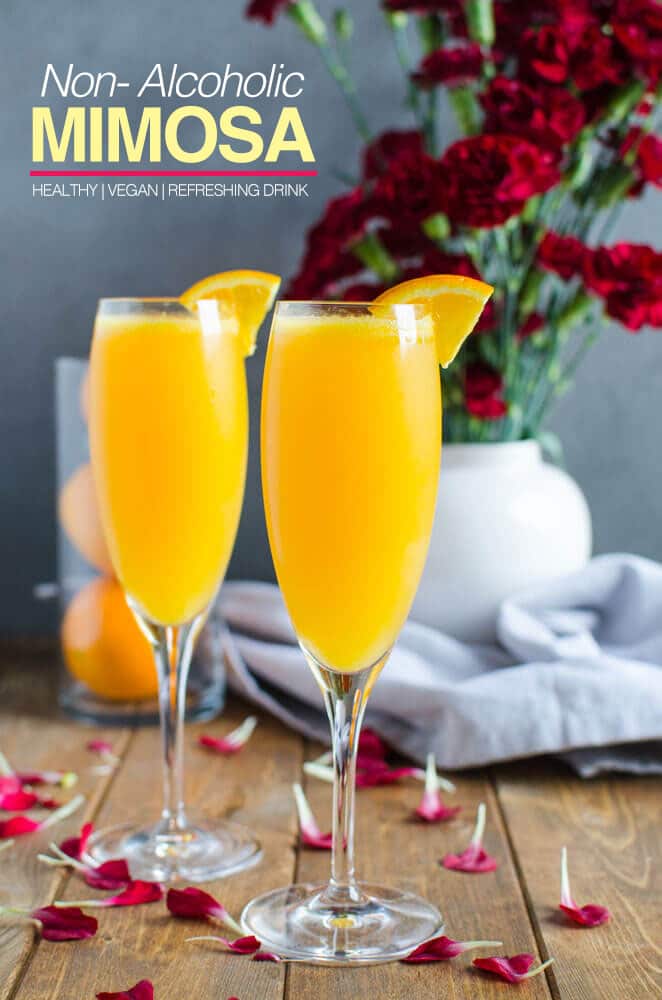 You Will Also Like These Non-Alcoholic Drinks
📖 Recipe
Non Alcoholic Apple Cider Mimosa
Best Mimosa Recipe – An amazing brunch mocktail for alcohol free drink
Instructions
Slightly tilt Champagne flute and slowly pour chilled sparkling apple cider. Wait for few seconds for the bubbles to disappear on the top.

Then slowly pour chilled fresh orange juice.
Notes
Usually, I refrigerate oranges and squeeze them just before making a mimosa. It gives a very fresh taste.
If you want to make an alcoholic version, then substitute sparkling apple cider with Champagne or sparkling wine.
Not a big fan of oranges? Then try this seasonal and festive Cranberry Mimosa instead.
Nutrition
Tried this recipe?
Tag us on Instagram @watchwhatueat or tag #watchwhatueat! OR leave us a comment & rating below. Your feedback is very important to us.