This 5-min beet banana smoothie is prepared using raw beet, banana, chia seeds & skim milk. Try this vibrant pink smoothie to fall in love with raw beets.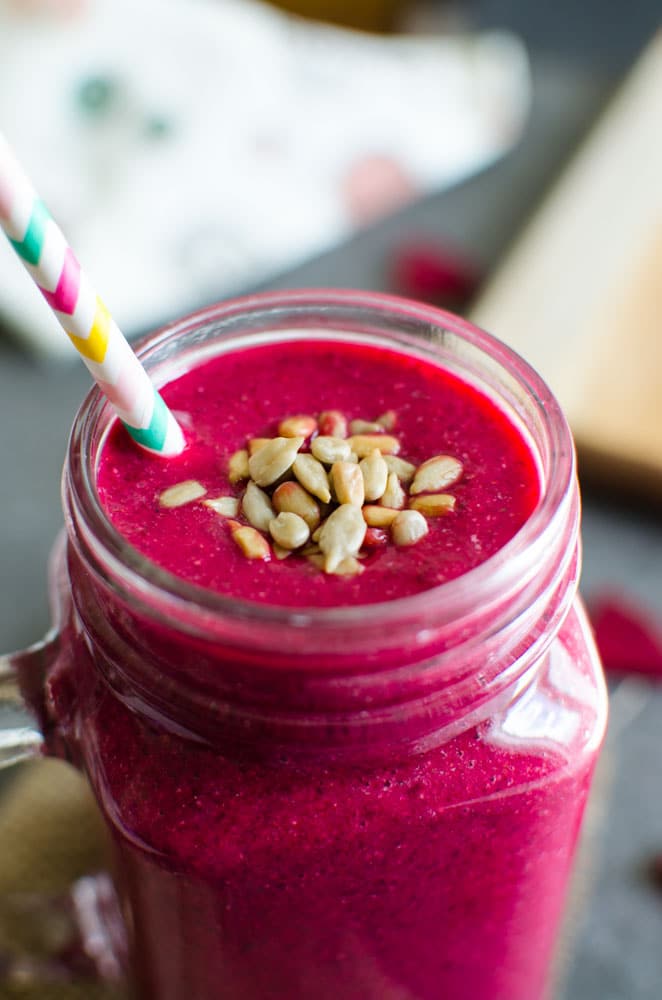 Making smoothies are a super quick option for any morning. I love making smoothies as they are so versatile to prepare. Combine what you love the most with what you like the least. In this way, you will get the nutrition, and you won't feel you are eating things that you hate to eat.
For example, this beet smoothie! We both don't like a beet. It is one of the many things that I don't like to eat (:P), and for Tushar, it is rare that he doesn't like a beet.
What I love about this smoothie is that it is…
tasty
filling
nutritious
super quick to prepare
and its vibrant pink color
Beet Banana Smoothie
This smoothie is a blend of raw beet, ripe banana, chia seeds, and skim milk. You can substitute dairy with your choice of milk for vegan options. All these ingredients are healthy and will help you boost your energy in the morning. Just blend all the ingredients in a powerful blender until smooth in consistency and enjoy.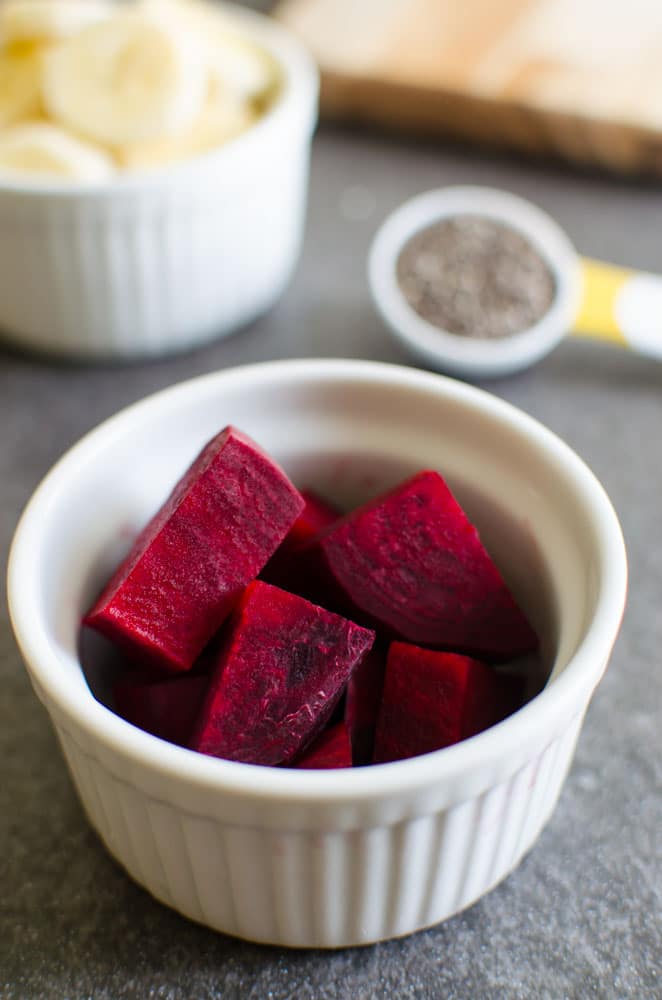 How is this Smoothie Healthy?
Its ingredients themselves tell us the benefits of this smoothie…
beet is rich in folate and manganese with some dietary fibers and proteins
banana is rich in dietary fiber, vitamin C, potassium, and manganese, and a very good source of Vitamin B6
chia seeds are a good source of healthy fats and protein and are rich in dietary fibers and magnesium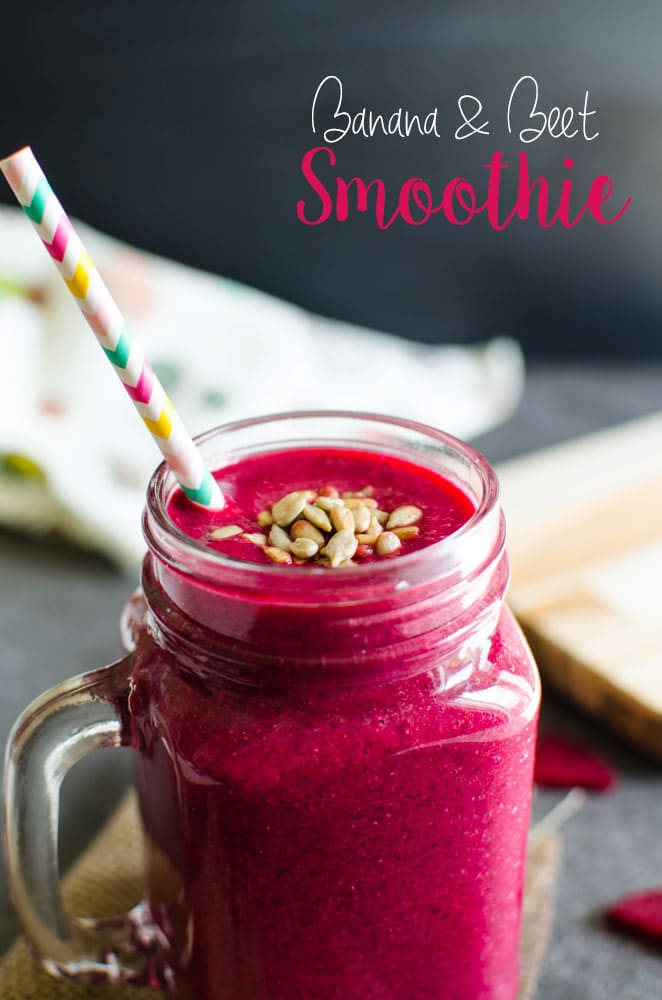 You May Also Like These Smoothies
📖 Recipe
Beet Banana Breakfast Smoothie
5-min nutritious and power breakfast beet banana smoothie for any mornings.
Ingredients
Instructions
Combine all ingredients in a blender and pulse until smooth. Adjust sweetener according to your taste.
Notes
If you prefer cold smoothies then slice and freeze banana well in advance.
Also, you can add ice cubes while blending.
Nutrition
Tried this recipe?
Tag us on Instagram @watchwhatueat or tag #watchwhatueat! OR leave us a comment & rating below. Your feedback is very important to us.