We've gathered here some quick and easy summer non-alcoholic drinks that will help you to beat the heat. And these are perfect for summer outdoor parties.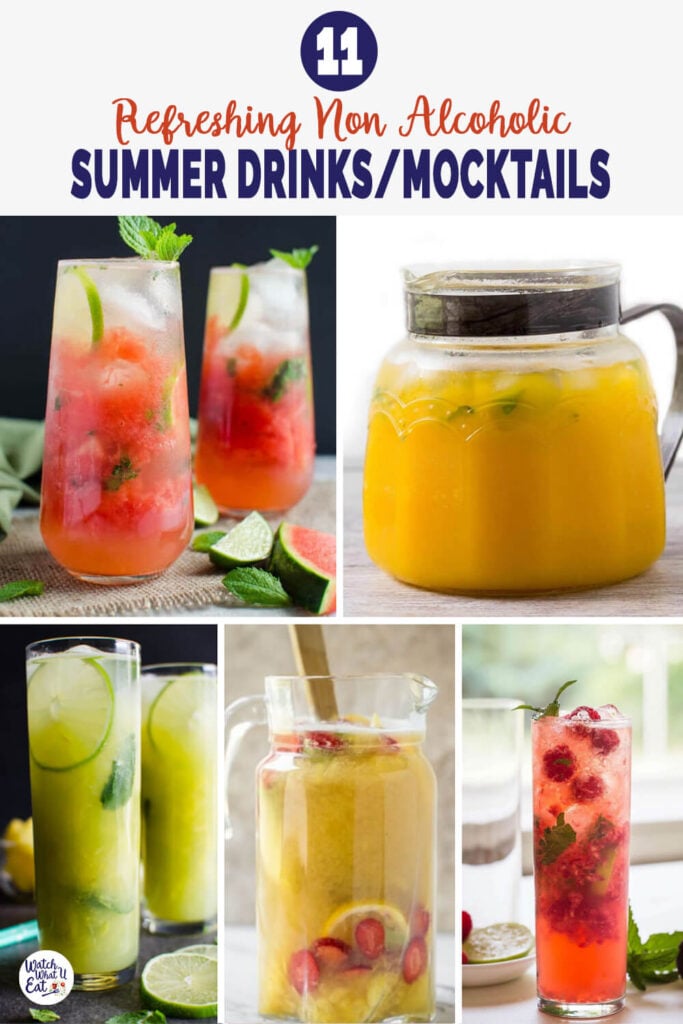 The temperature outside is at its peak, making it uncomfortable to bear the summer heat here on the east coast. This is why I am getting creative in preparing mocktails using fresh seasonal fruits. You can find some of our favorite drinks below.
All of these are non-alcoholic, making them equally enjoyable for the kids as well.
We would love to know which drink is your favorite.
Mojito
Mojito is a combination of fresh lime, mint, sweetener, and liquid beverages. Using different fresh fruits can bring in a variety of flavors.
As our drink recipes are non-alcoholic, I prefer using fresh juice or sparkling apple cider (NOT apple cider vinegar) for the liquid base instead of alcoholic counterparts.
Slush
To prepare homemade slush, simply blend ice with fresh fruit or blend frozen fruits in a blender jar. It is a perfect way to consume fresh fruits during hot summer days.
Sangria
Non-alcoholic sangria is a combination of fruit juices, fresh fruits, lemon, soda water, etc. And it is a perfect way to enjoy a variety of fresh fruits in a glass of drink.
Lemonade
This drink doesn't need any explanation. Here are some homemade lemonade recipes with different flavors.