Roasted red pepper hummus – amazingly delicious, creamy and healthy hummus perfect for snacks or as a side to any Mediterranean dish.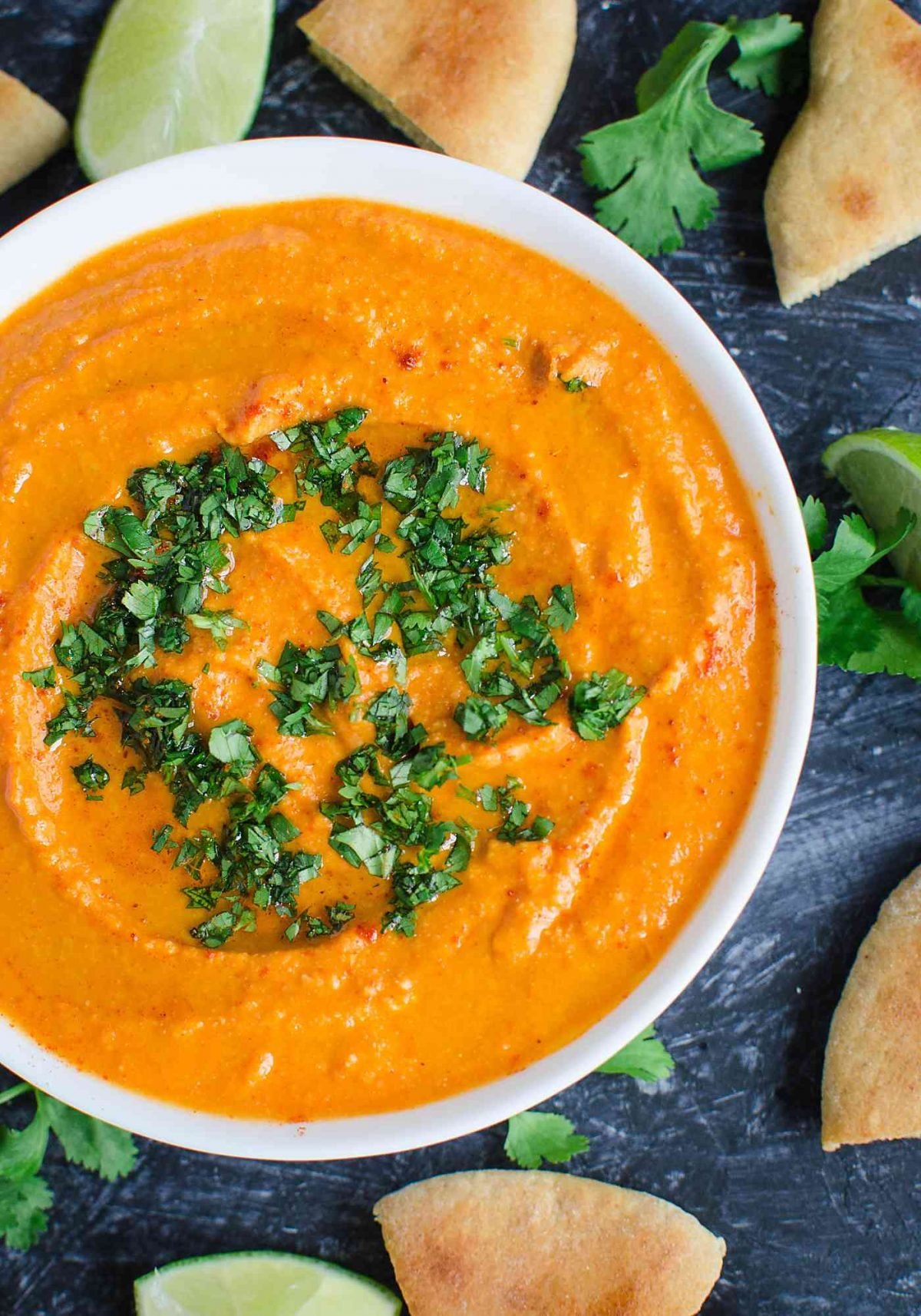 Roasted red pepper is my favorite. It really adds flavor and taste to the dish. I always find a chance to use them in recipes that I try. Especially, I love them in my homemade burgers. This time I decided to use it in a hummus recipe to give a makeover to plain chickpeas.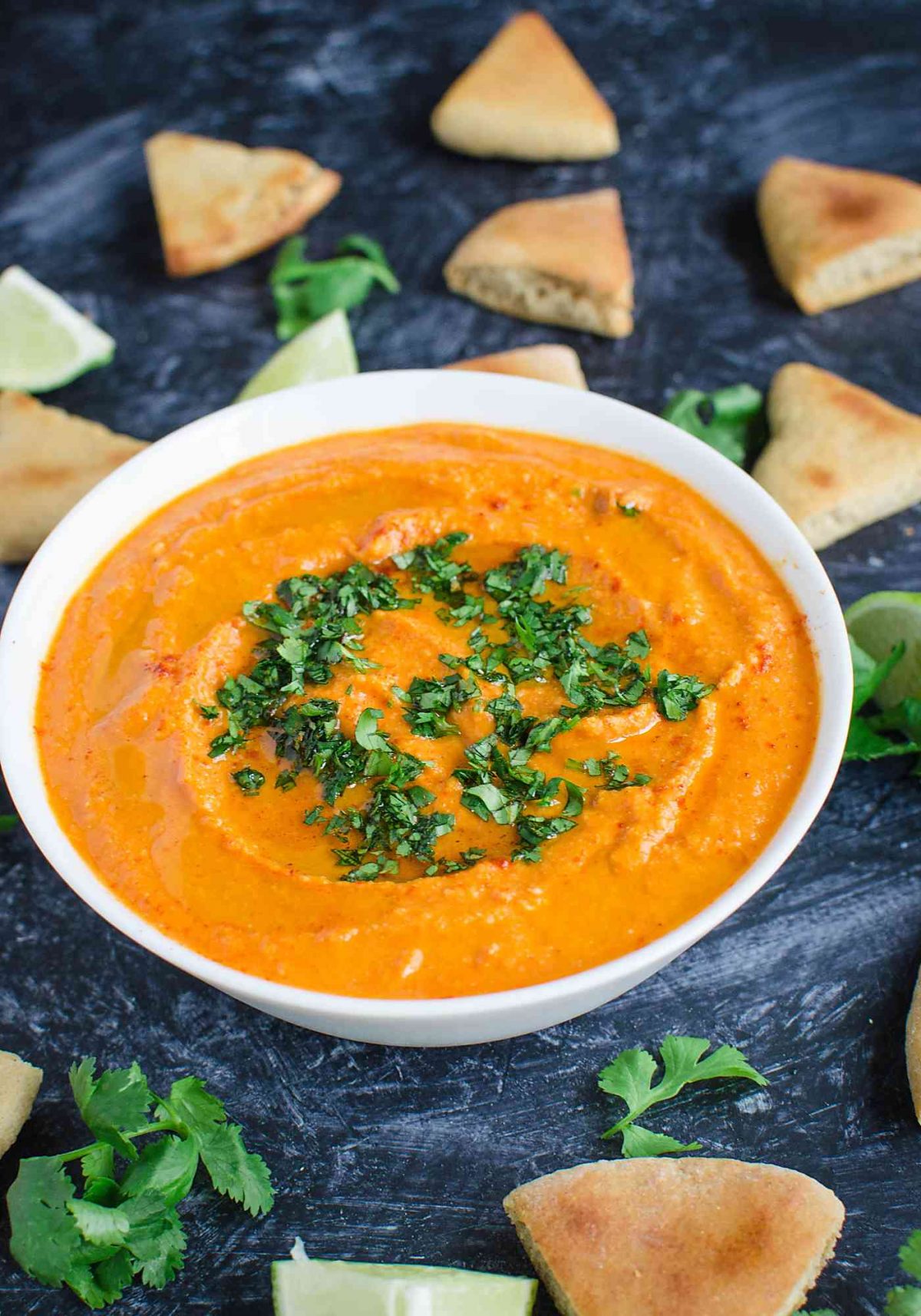 We used to buy hummus before but then we stopped once we started looking at labels to see what we are eating. I find freshly prepared homemade hummus much much better and flavorful than store bought ones. Plus, we get to stay away from all those added chemicals and preservatives. And, it is very easy to prepare in no time. Who would not love fresh and delicious homemade things?
Honestly, I am not a big fan of plain chickpea hummus that much. Therefore, I make it flavorful by adding additional ingredients such as mint or avocado or roasted red peppers. Today I am sharing a recipe for healthy hummus prepared using roasted red peppers. And it perfectly goes well with pita bread or pita chipes and naan bread. Give it a try. I am sure you'd love it too.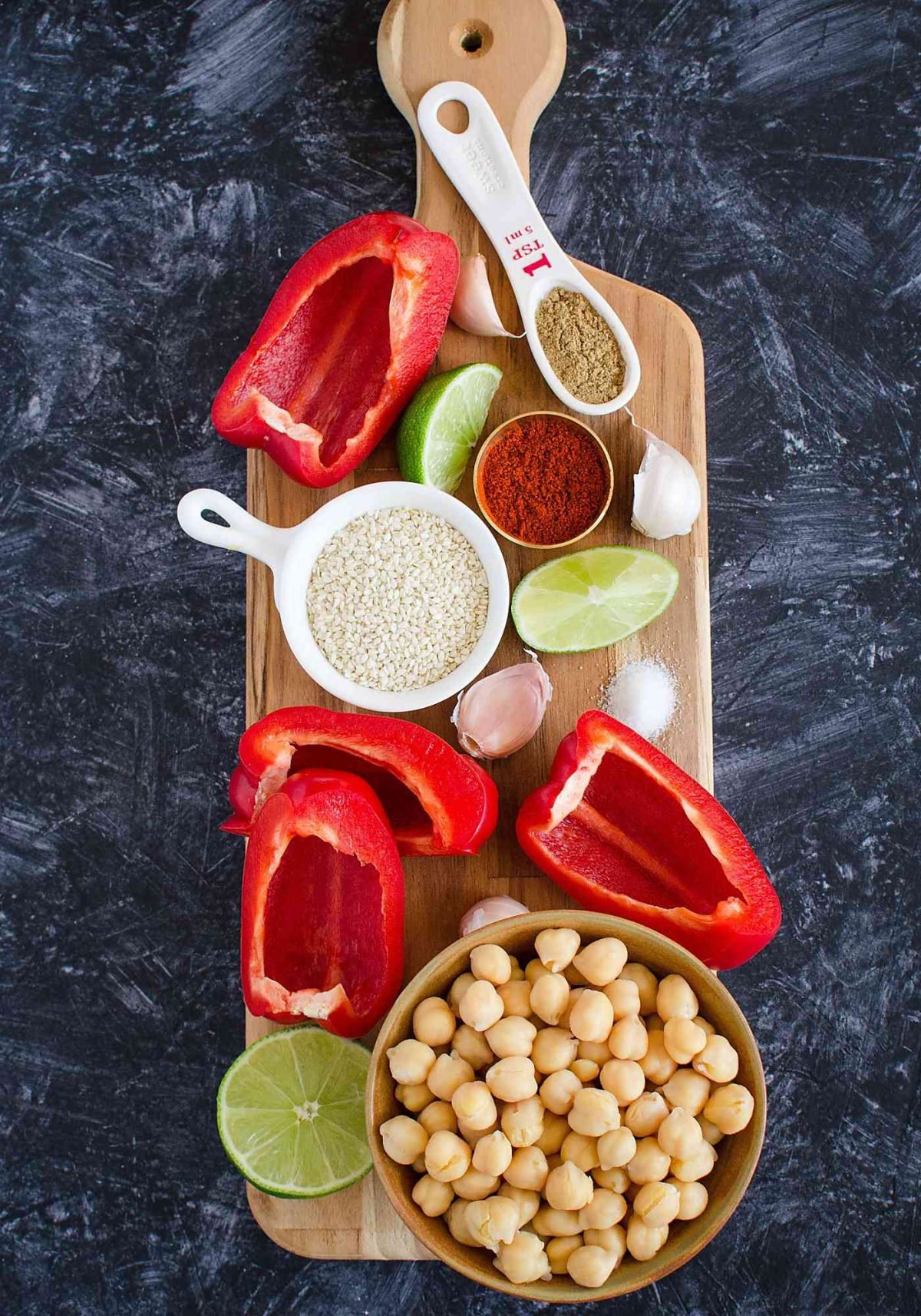 How to make roasted red pepper hummus?
You will need canned chickpeas, sesame seeds, some garlic, red pepper, cumin powder, lemon juice and smoked paprika to spice up the hummus. I roasted red peppers and a few cloves of garlic in an oven at home. However, if you want you can use store bought ones too (make sure to check the labels!). Combine all ingredients in a blender and blend until it gets a creamy texture.
How is this roasted red pepper hummus healthy?
This hummus is prepared using all healthy and clean ingredients.
Chickpeas are nutrient dense foods that are rich in protein, folate, dietary fiber and dietary minerals such as phosphorous and iron.
Red bell peppers are naturally rich sources of vitamin C and antioxidants.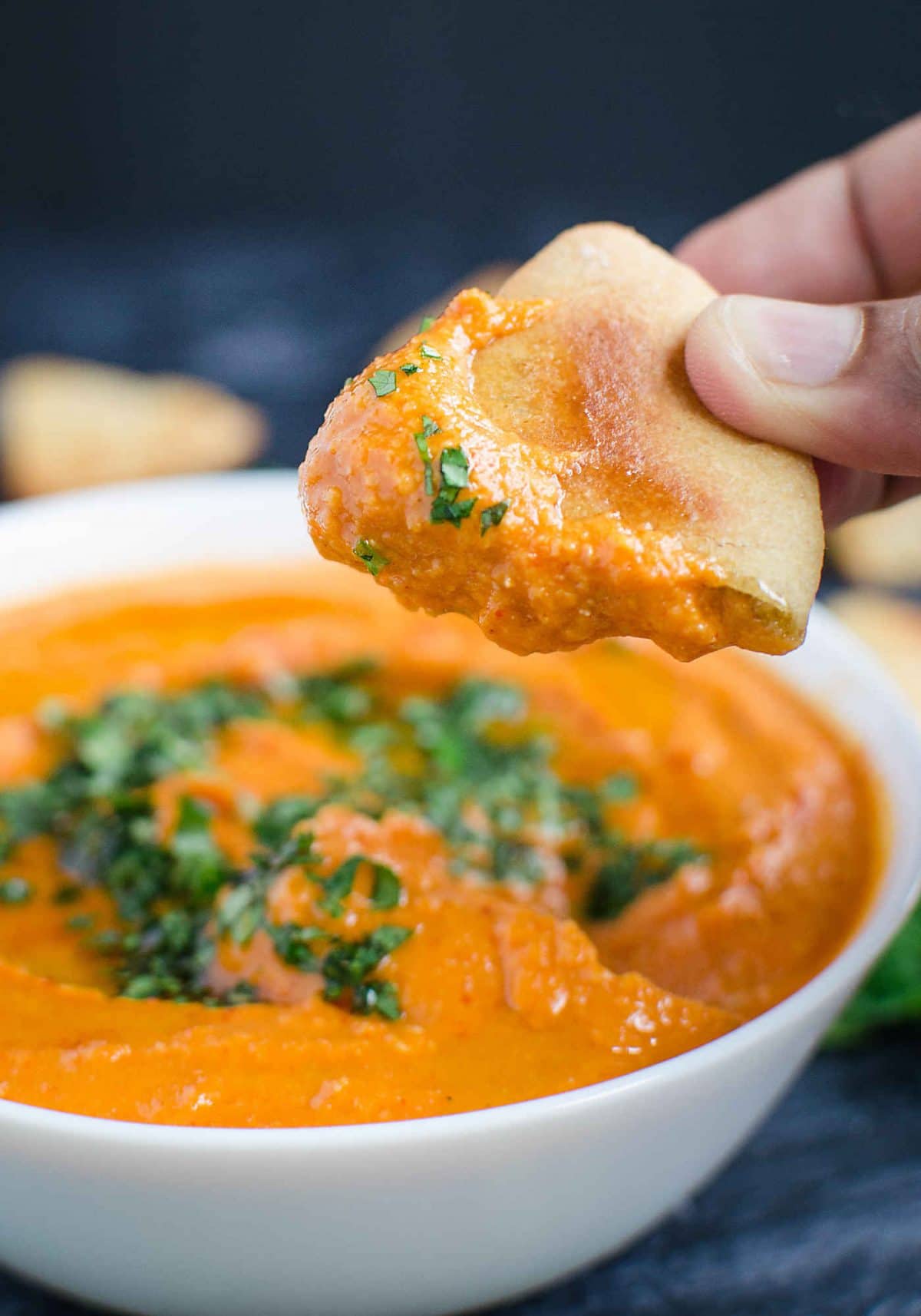 Roasted Red Pepper Hummus
Roasted red pepper hummus - amazingly delicious, creamy and healthy hummus perfect for snacks with pita chips or as a side to any Mediterranean dish.
Ingredients
1

can of chickpeas rinsed and drained

1

red pepper roasted

(store bought or homemade)

2-3

garlic cloves

¼

cup

sesame seeds

2 

teaspoon

smoked paprika

1

teaspoon

cumin powder

2

tablespoon

lime juice

1

tablespoon

olive oil

⅓

cup

water

salt to taste
Instructions
Preheat oven to 400F.

Cut red peppers into 4 quarters and place them on a baking sheet. Also, put some garlic cloves.

Bake the pepper and garlic for about 30-35 mins. Let it cool and peel the skin from red pepper.

Add all the ingredients listed above in a blender and blend until it gets smooth or to desired consistency.

Then drizzle with some extra virgin olive oil and serve with homemade pita bread or pita chips or as a side.
Notes
Adjust seasonings according to your taste
Nutrition
Tried this recipe?
Tag us on Instagram @watchwhatueat or tag #watchwhatueat! OR leave us a comment & rating below. Your feedback is very important to us.
.
.
You may also like some more deliciousness from Watch What U Eat