One pot bulgur wheat recipe that contains healthy proteins from chickpeas and gets ready in 30 min.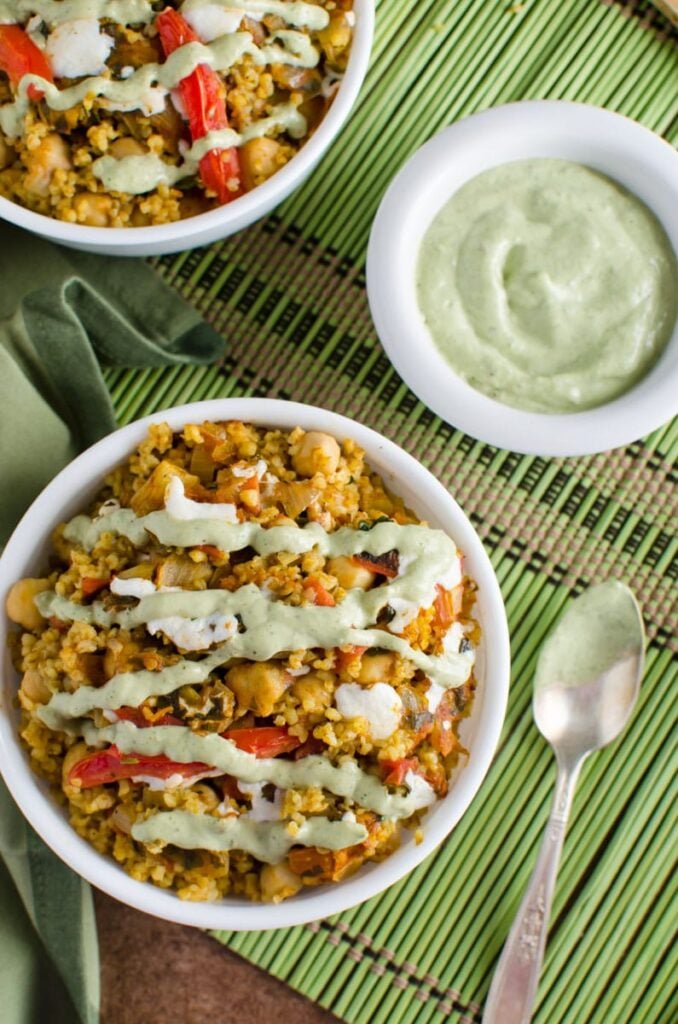 If you are looking for a meatless but protein-filled recipe then you are at the right place. This chickpea bulgur wheat recipe is prepared using whole grains and good proteins. Yes! bulgur wheat alternatively known as cracked wheat falls under whole grain category. This means that it is rich in dietary fibers. For meatless meals or for people who are vegan, this type of dish is perfect to meet your daily requirements of proteins.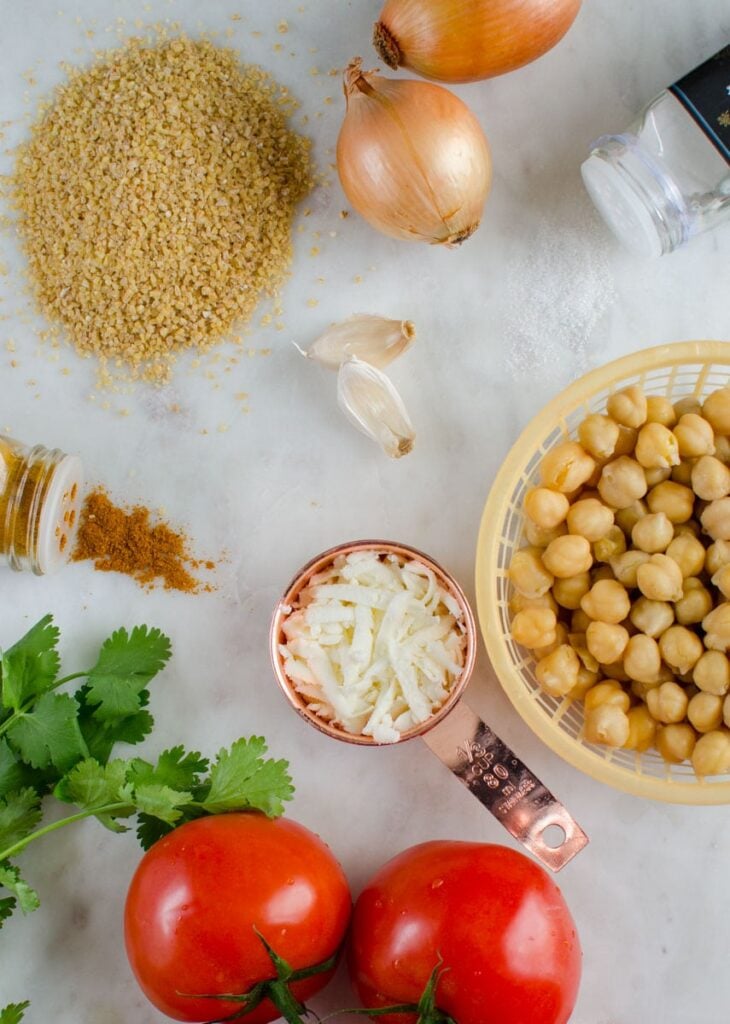 Ever since we have changed our eating style, I always try to prepare dishes that are filled with good grains, good proteins, and healthy fats. Here, good grains mean whole grains. If you want to know more, then look into Healthy Food Pyramid. It will help you to choose your food more judiciously.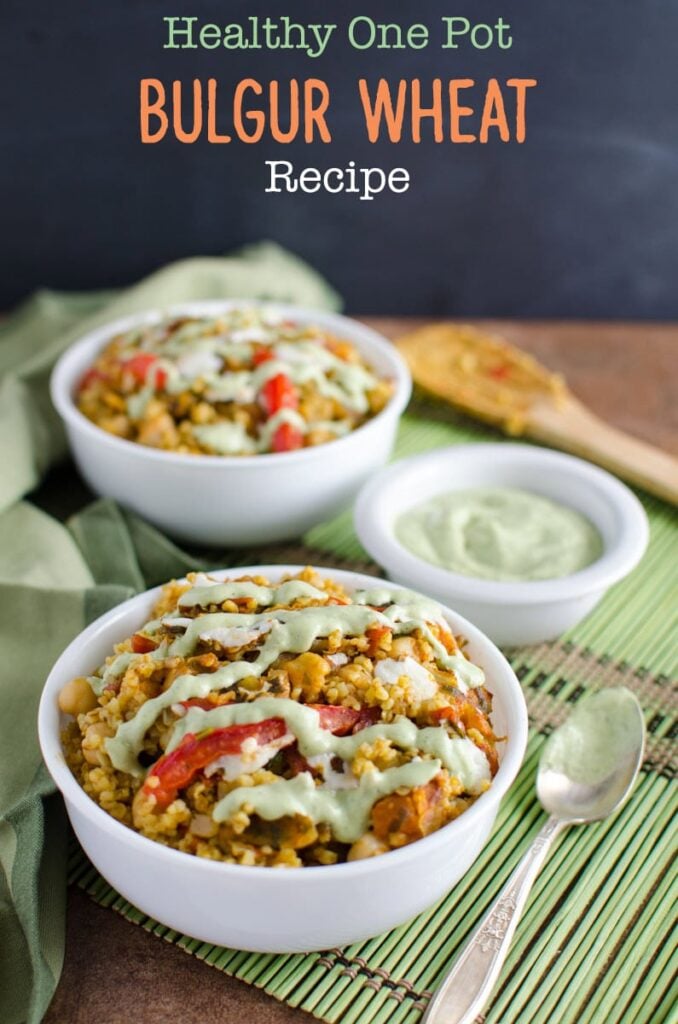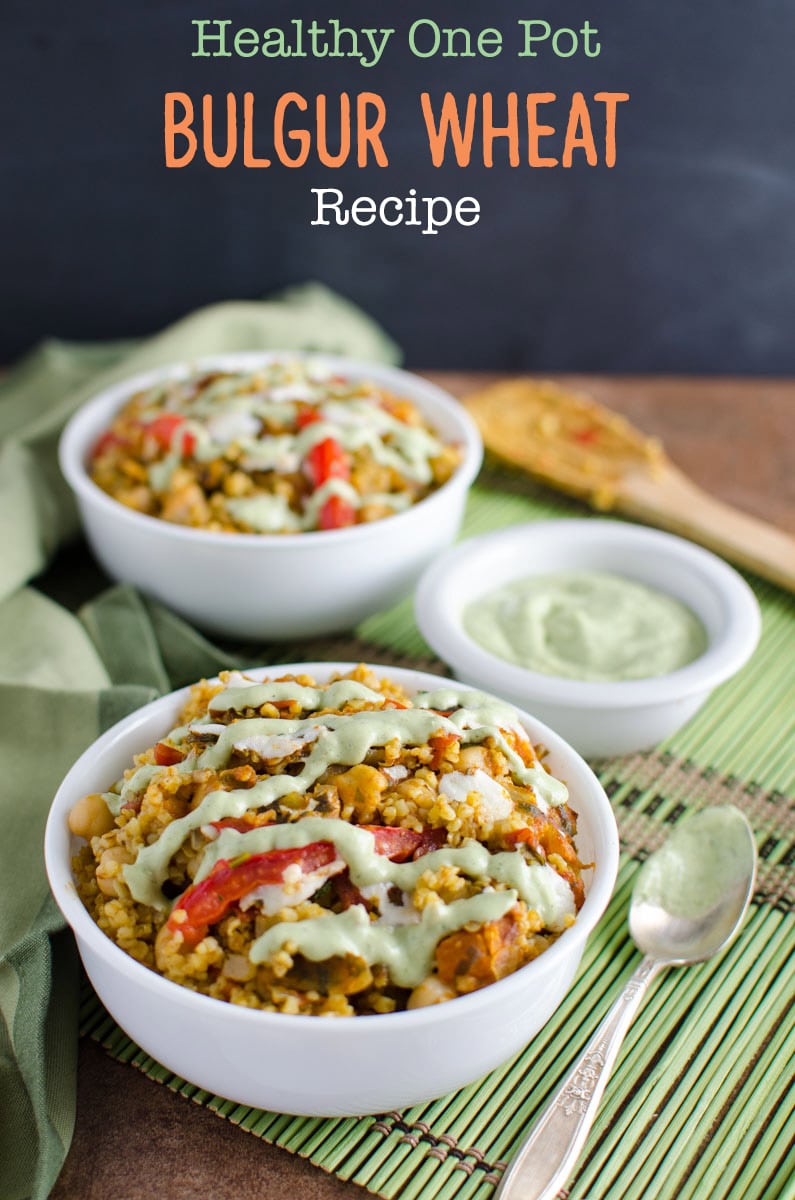 Let me tell you the truth–I failed a couple of times before I got a thumbs up from Dr. Gulati on this one.  Yes! that happens (more often than reported!). Initially, I used diced eggplant together with the chickpeas and somehow it didn't turn out so great. Anyways, finally, it worked out well with mint avocado chutney. I hope you will enjoy it too.

How is this Bulgur Wheat Recipe healthy?
This bulgur wheat recipe is healthy because it is made using all healthy ingredients
high in dietary fiber
rich in protein
high in manganese
contains healthy fat from the avocado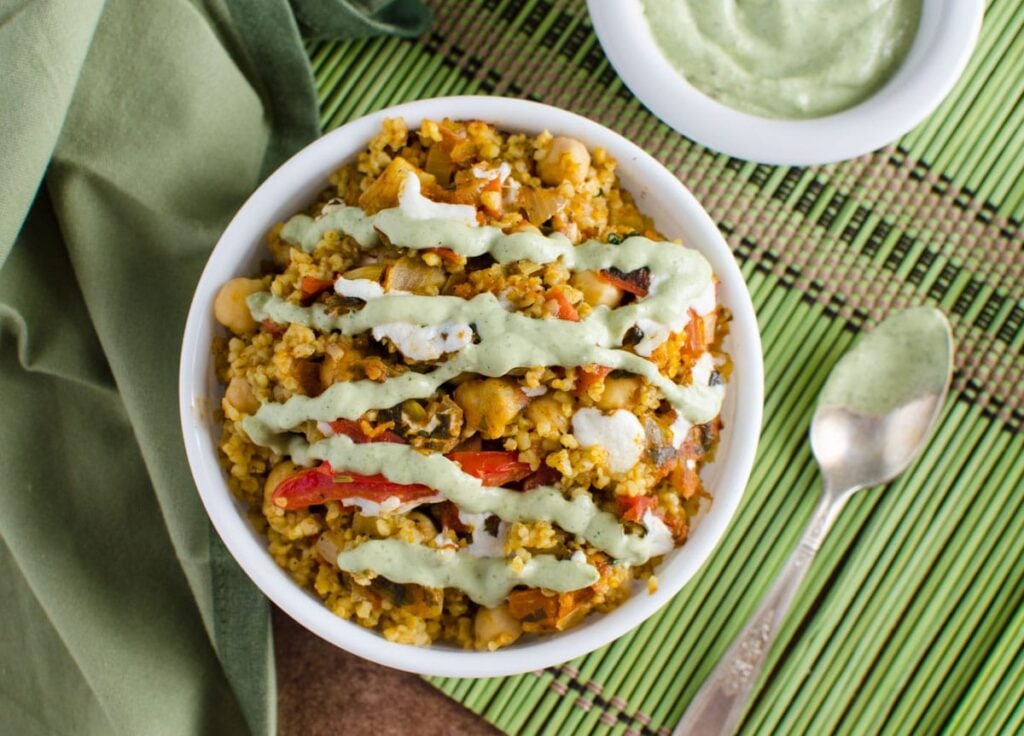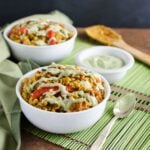 Chickpea Bulgur Wheat Recipe
30 min healthy bulgur wheat recipe loaded with proteins and fibers. Prepared using all healthy ingredients.
Ingredients
1

cup

uncooked bulgur wheat

1

can chickpeas drained and rinsed

3

large tomatoes chopped or 1 can of tomatoes

1

onion chopped

2

cups

low sodium chicken stock or vegetable stock

(organic, if vegan)

1-2

cloves

garlic minced

1 1/2

tsp

curry powder

1

tsp

cumin powder

1

tsp

cooking oil

(I use avocado oil)

salt and pepper

2

tbsp

finely chopped cilantro

1

roma tomato seeded and sliced

(optional for garnish)

1/3

cup

mozzarella cheese
MINT AVOCADO CHUTNEY / DRESSING
1

leaves

handful mint

1/2

avocado

1/4

cup

greek yogurt

1/4

cup

skim milk or water

1/2

tsp

cumin powder

salt and pepper
Instructions
Heat oil in a large skillet. Add minced garlic and cook it for 30-40 sec or until fragrant

Add in onions and sauté till it turns out translucent

Add chopped tomatoes and cook until soft or it has a sauce like consistency

Add in chickpeas, cumin powder, curry powder, salt and pepper. Give it a mix

Pour in chicken stock (or vegetable stock if vegan) and bring the mixture to a boil

Add bulgur wheat and cook it on low heat for about 15-20 min or until the bulgur wheat is tender. Turn off the heat

In a blender, combine all the ingredients listed under mint avocado chutney and blend until creamy.

Enjoy a bowl of chickpea bulgur wheat warm topped with creamy mint avocado chutney some mozzarella cheese and sliced tomatoes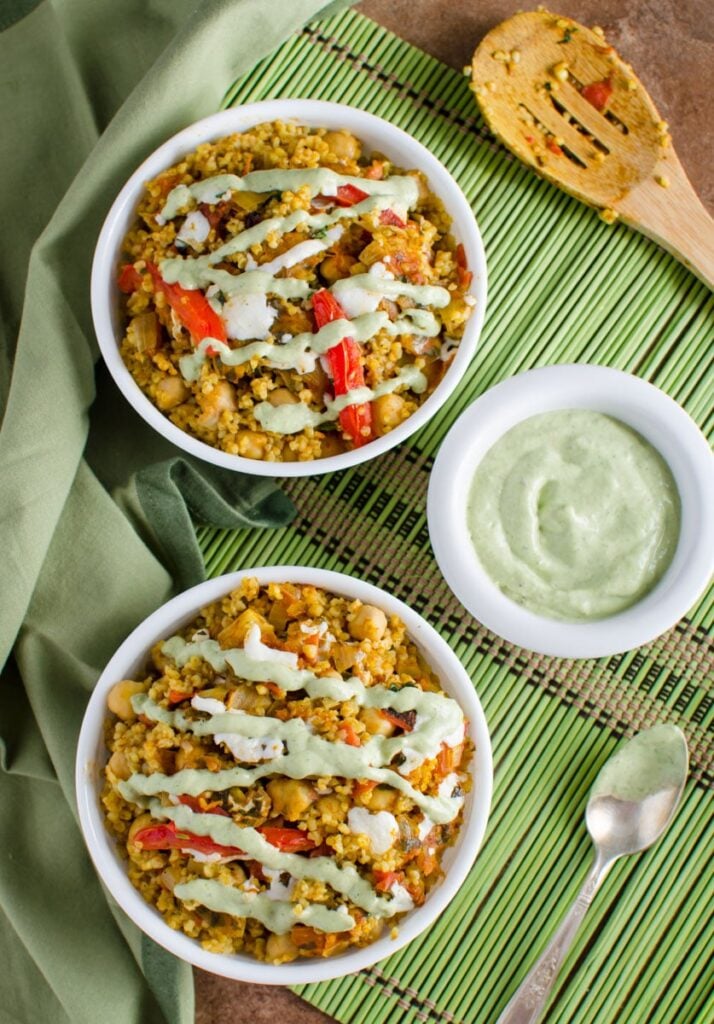 Some more one pot recipe options that you may like: