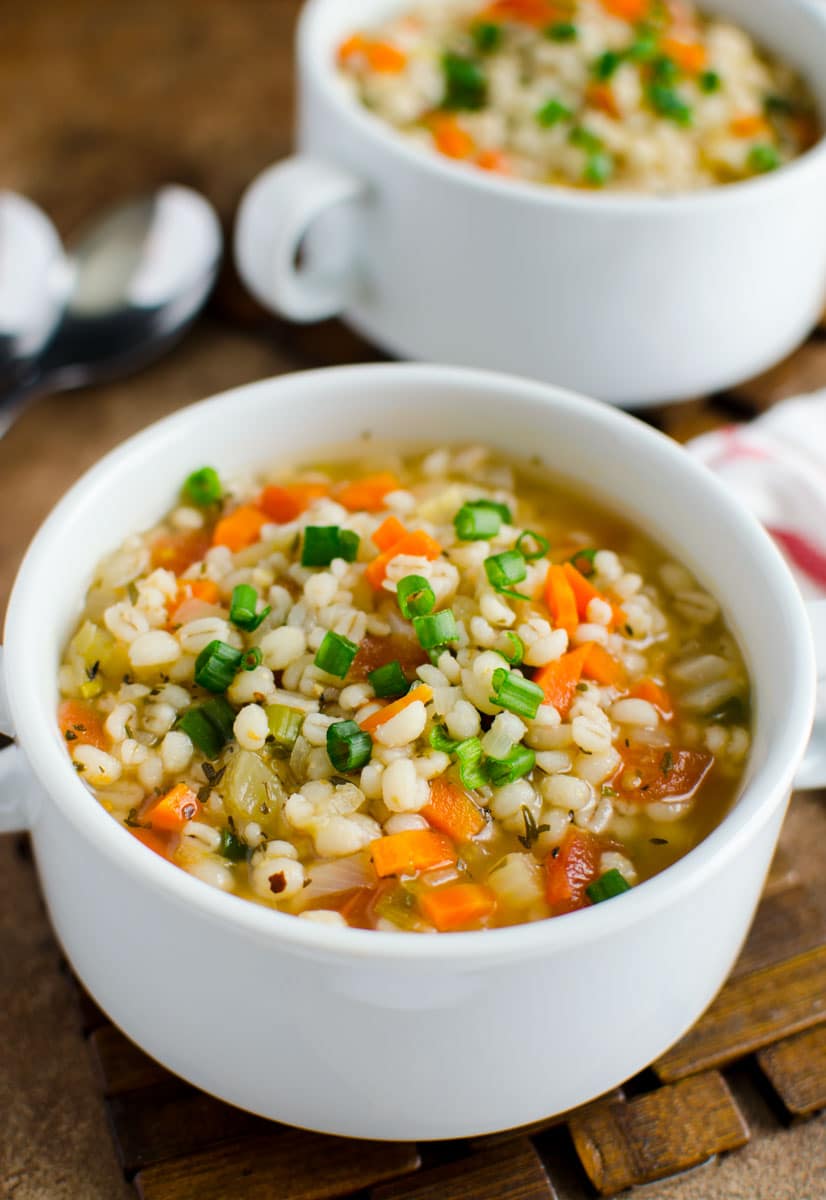 What can be a more comforting food than a warm bowl of soup during chilly winter nights. I guess the soup will get the most votes for winter foods. Don't you think so? When this soup is healthy what else does our body need to fight the chilly temperatures outside.
Since I started writing this blog, I have become even more picky about what we eat. I started incorporating more whole grains instead of refined flour into our diet than before. That's what the healthy food pyramid suggests to have for a balanced diet.
This barley soup is filling, contains very simple ingredients that are common and readily available. Initially, I made it spontaneously with ingredients that I had in my pantry at that time. We liked it so much that we decided to share this simple version of soup with you all. One bowl of barley soup and dinner is done.
How this barley soup is healthy?
This barley soup is healthy because
it contains whole grains and is high in fiber contents

it contains fresh vegetables like carrots, celery, tomatoes

it is very low in saturated fat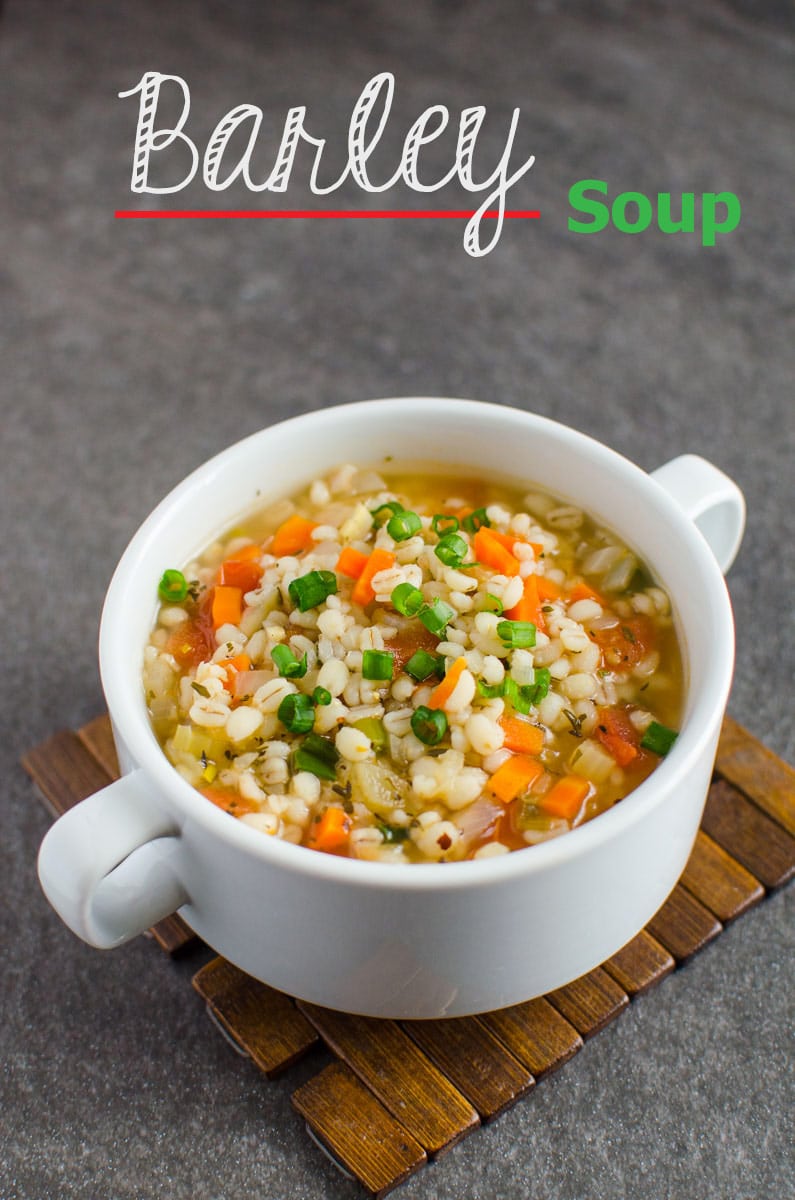 Related Products
Disclaimer: This page includes affiliate links which help make this blog possible. Thank you for your support.
Some more whole grain based recipe options that you may like:
If you like this recipe in any way, spread the love by sharing with your friends and family. 
Your valuable feedbacks and comments will make our day and encourage us to share more great healthy recipes with you. Thank you for stopping by!