Non Alcoholic Raspberry Mojito – make this delicious drink using fresh raspberries, lime, mint, and sparkling apple cider. It will make you crave for more.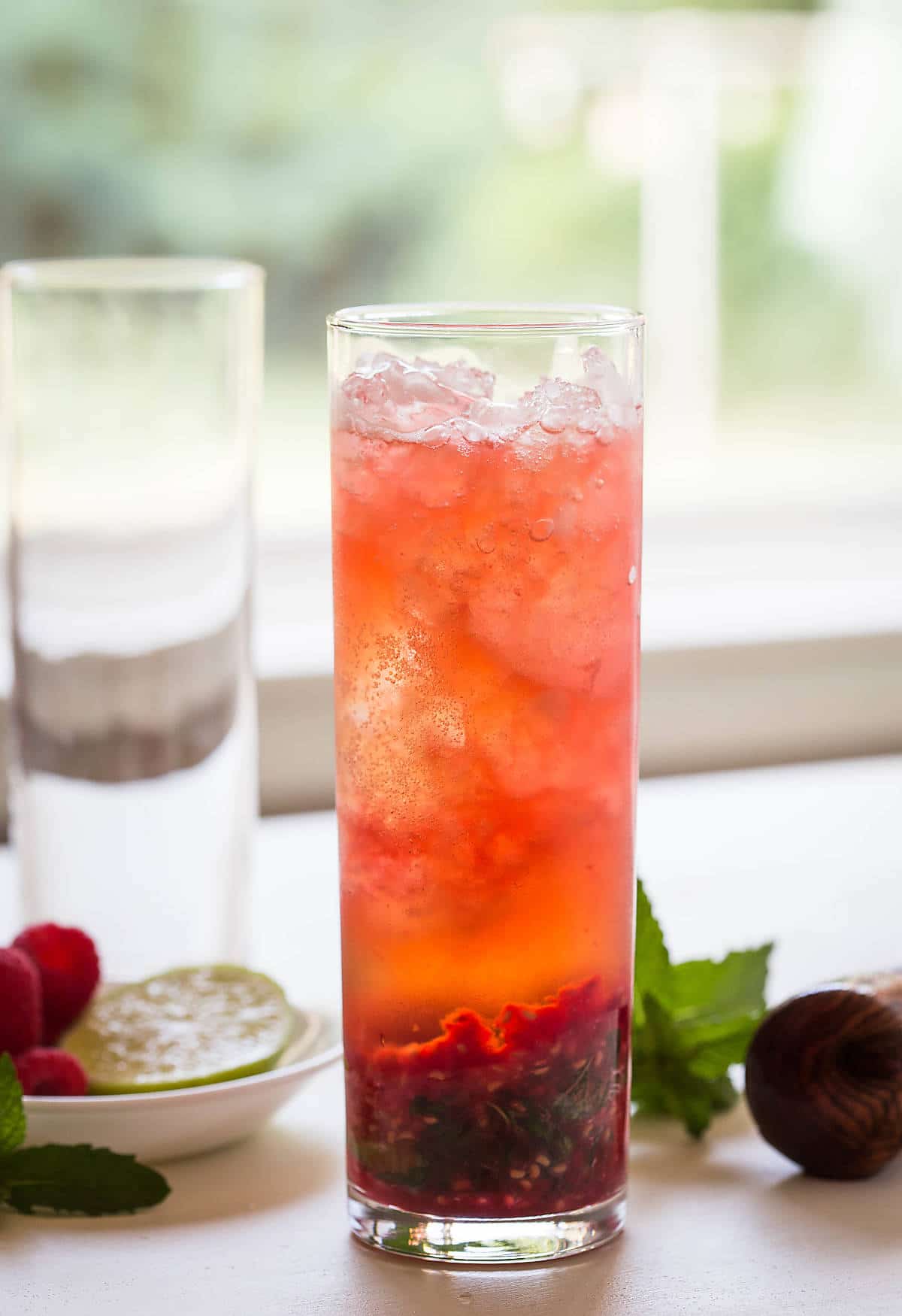 During summer months, nothing is more comforting than a cold glass of a drink that helps to beat the heat. If it's a fancy drink like this raspberry mojito, who is gonna resist it! And, when it's a non-alcoholic mojito, even kids can enjoy too.
I am absolutely in love of making alcohol free drinks. If you are not new to this blog you might have seen different drink recipes that I have prepared using fresh fruits. Whether it is peach lemonade or pineapple mojito or strawberry pineapple sangria or mango lassi, options are unlimited to use fresh fruits in the drink. And personally, this is my favorite way of eating fresh fruits.
…