This easy overnight oats are perfect for hectic mornings and does not involve any cooking. A healthy, filling and delicious breakfast to kick-start your mornings.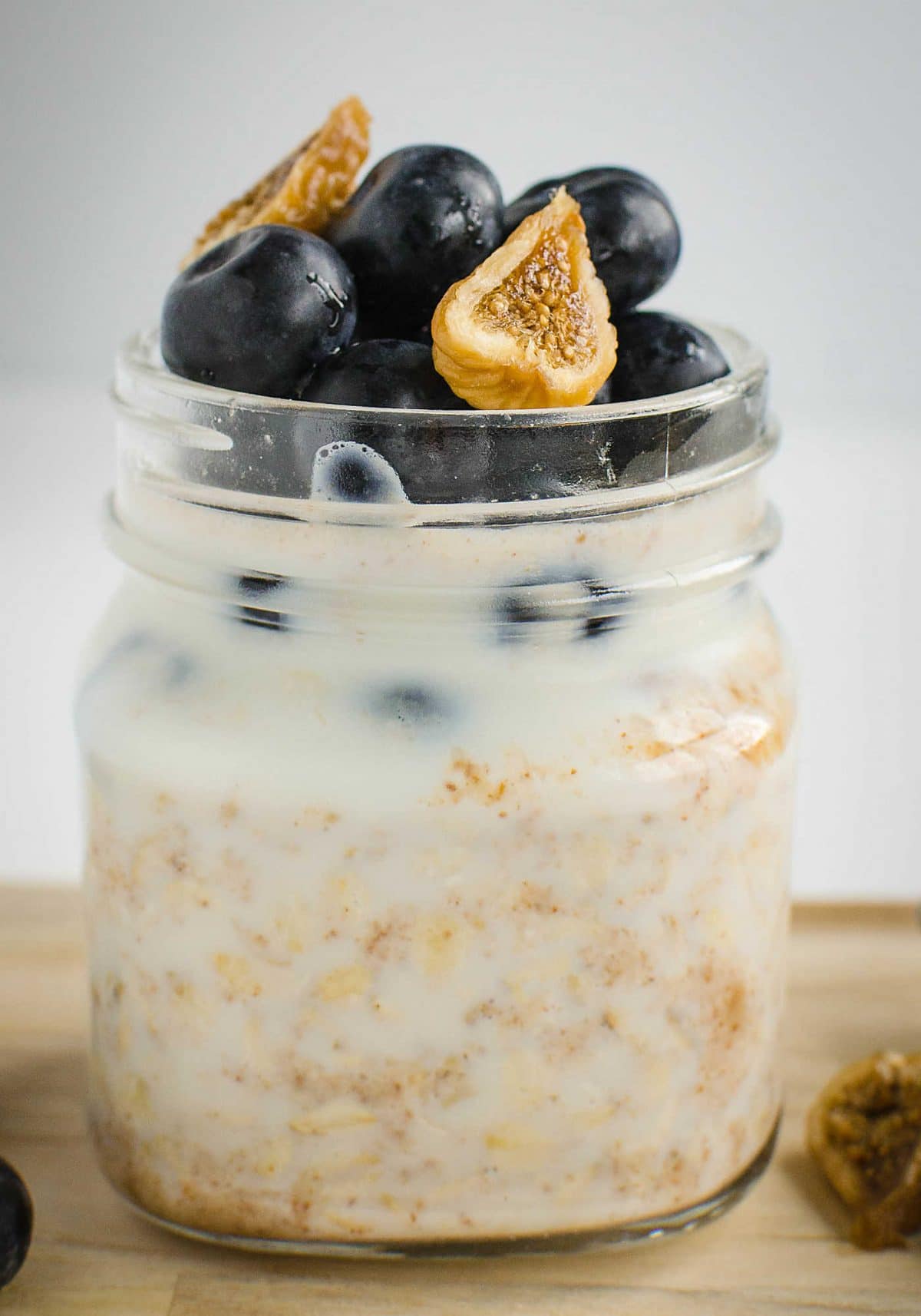 I was always hesitant in making overnight oats as we do not cook them in these types of recipes. Which means oats would be raw and I was a bit reluctant in trying out with the raw oats. But then I discovered oven-toasted oats in Trader's Joe which I liked and I did not feel any of its raw flavor at all. Therefore, I decided to give overnight oats a try. No wonder overnight oats are so popular–they are simply delicious, nutritious and filling.
I like such recipes in which I can prep ahead of time using simple and healthy ingredient for those busy mornings. And, overnight oats are just perfect!
…