This easy and healthy apple crisp recipe is perfect for enjoying dessert guilt-free. No one will notice that it is skinny with no butter and white sugar. So trick your family and friends and feed them this healthy dessert.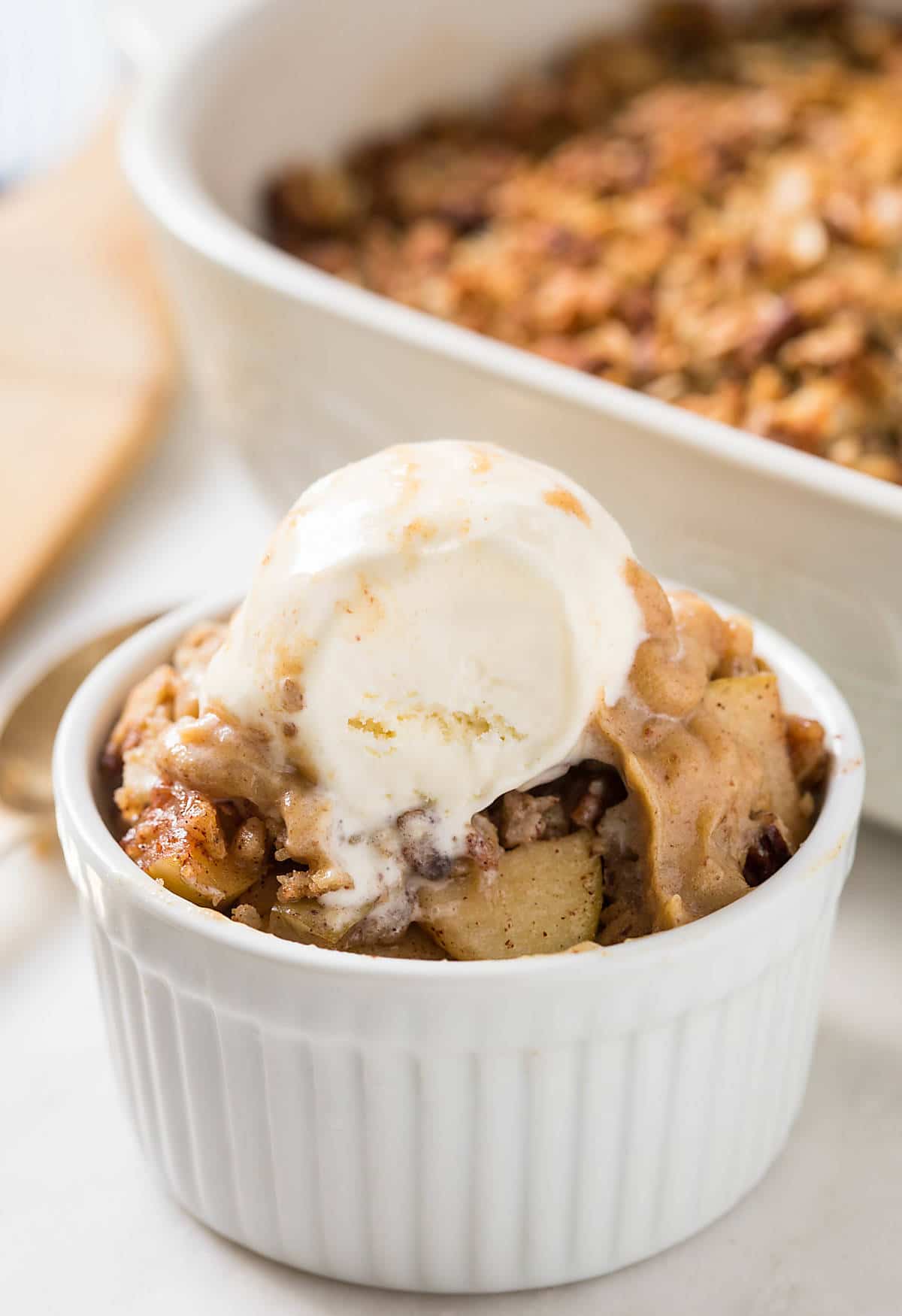 This time I deliberately wanted to make apple crisp for dessert. And, if it is homemade it needs to be healthy or at least have a healthy twist. This is the prime reason I never liked the one I bought from the store. Its loaded with enormous amounts of butter and sugar. And, I found it too sweet for my taste.
After a couple of trials in the kitchen, I finally came up with a healthy apple crisp recipe that I am going to share with you. It is very easy to prepare and you can get it to the table in less than an hour. Its preparation is pretty quick and most of the time it will sit in the oven.
…