Refreshing Mango Lemonade! Make this delicious and amazing drink to hydrate this summer. Prepared using mango pulp, zesty lemon, and honey.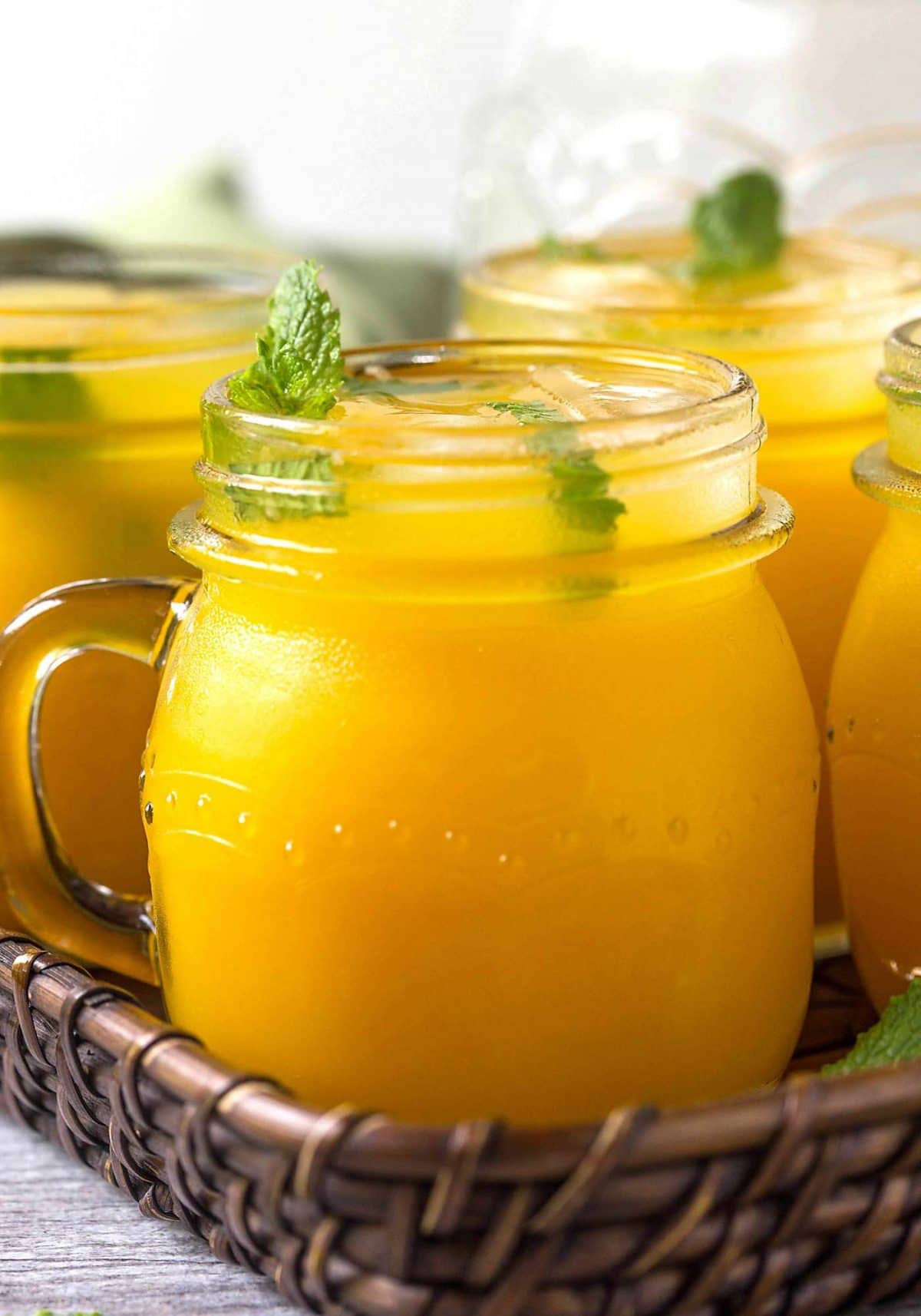 Do you love mangoes?
If it is your favorite fruit then I am sure you must be loving everything about the king of fruits. Right?
I am simply in love with the mango flavor. Whenever I have to choose flavors for ice cream or frozen yogurt or drink I always go for the mango flavored one, if available. And, I love mango to the extent that I ended up working in the mango processing industry a few years back. Just kidding. However, it's true that I did work in the Food Industry (as a Food Process Engineer) that processes mangoes as well.
Let's get back to our recipe before I start diving into mango processing techniques which I am sure you will not be interested in. And, for me, it's a never ending topic (ask Tushar!).
…