This Creamy Roasted Tomato Soup is prepared using fresh tomatoes. It is a healthy, creamy and comforting soup perfect for light lunch/dinner with some bread toasts, appetizers or sides.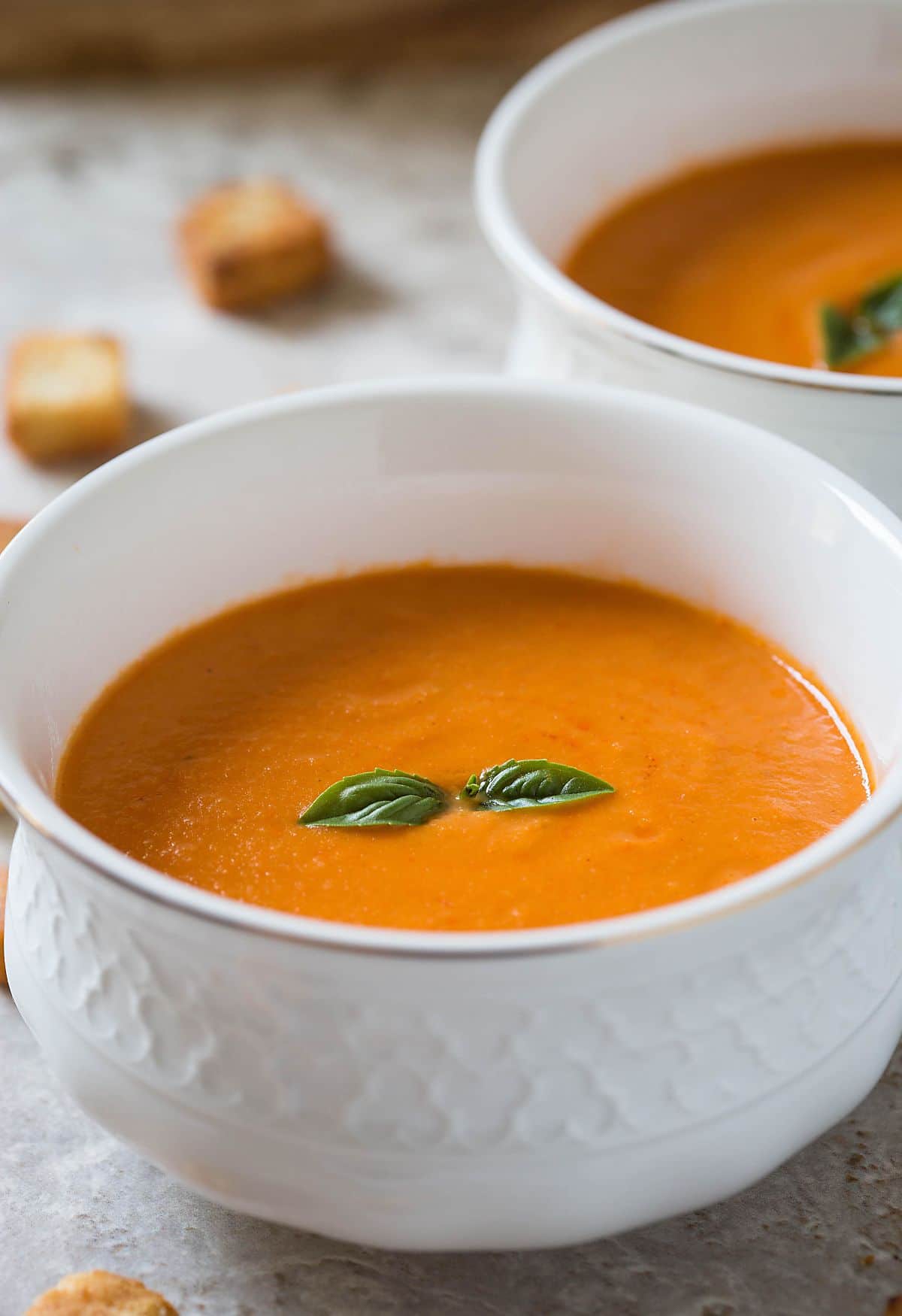 The best part of this creamy luxurious soup is that it is free from cream, butter or added sugar. Which means you can eat your soup guilt free without thinking much about bad calories. Moreover, it is prepared using fresh red tomatoes which make it taste so good with natural flavors that you'd definitely want more than a bowl!
I know it is still summer and thinking about soup gives me a feeling of fall and winter knocking my door. But some soups are meant to be made in summer to enjoy flavors from fresh produce. For example, fresh corn chowder and of course this healthy roasted tomato soup that I am talking about. Don't you think?

…